If you have a small business, you're probably used to tackling big challenges with limited resources. At the same time, adding a call center seems to be an initiative that will strain your workload and budget your business, but it is not. In part, a call center also helps you streamline communication with customers and save your business time, improve customer engagement, and increase your sales. It offers you many advantages like this. You also don't need sizable staff and budgets to do them.
So where do you start? One of the best solutions for a small business is a flexible call center platform option overall. It's just finding the right one to meet your needs. This article will help you with what to look for in terms of call center software.
Do Small Companies Need to Call Center Software?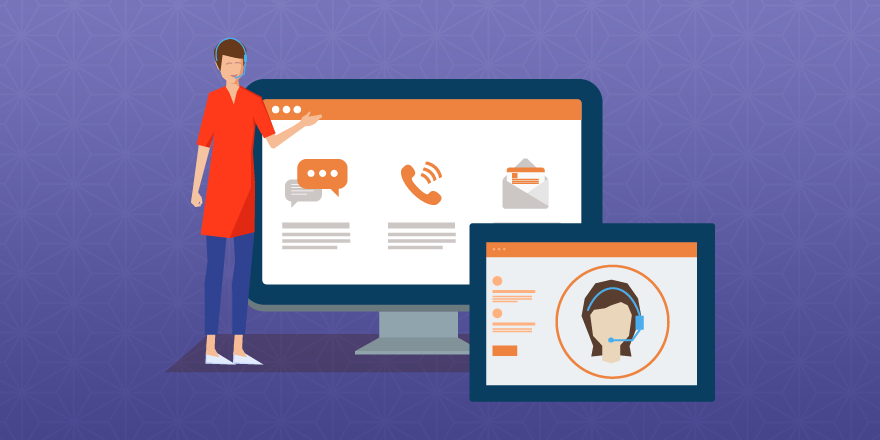 Let's start by explaining why you need call center software for your business. Whether it's a customer service request or a simple question or a feedback option. Every time you make a connection with your business, it's important to create positive experiences for the customer. Offering a convenient way for your customers to reach you and solve your problems quickly will help nurture your relationships and get positive feedback. At the same time, an outgoing call center will help you reach new target audiences and increase sales even more.
All of this may sound good. So how can a small business accomplish all of this with limited resources? This is where the call center software comes into play. You can also imagine a traditional call center with dozens and hundreds of agents. You might think you can't afford such an installation for your small business. But don't worry. There is no need for them. Because thanks to virtual call center software, it is possible to set up a small staff call center with a modest investment by businesses of all sizes.
In addition, a traditional call center has expanded to include a contact center. It covers almost every communication channel including voice, chat, SMS, email, and more. Thus, it will be possible to connect with customers through their preferred channels. With the right contact center software preferred, you can benefit from the advantages of the call center without having to make large investments in infrastructure and personnel. Then, as your needs evolve, you can scale your contact center accordingly.
About Call Center Features That Matter for Small Businesses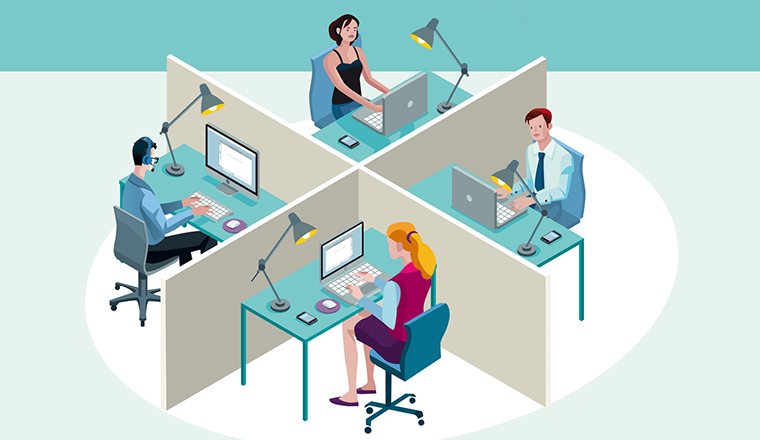 When looking for a contact center solution for small businesses, it's important to find the right solution. But for this, you need to pay attention to some points. All the aspects you need to pay attention to are listed below.
Quick Activation
Setting up a call center in the traditional sense can have months of back and forth, contract negotiations, setup, and training processes. This stated process will probably not be realistic for a small business as well. Contact center software exists to eliminate these barriers. So, it can deploy a solution in days or even minutes. However, be sure to look for solutions that can be quickly deployed with code and allow you to get up and running quickly.
Omnichannel capabilities
Even if you want to start with a true call center that focuses solely on voice-only support, you will eventually need to expand into other channels. The reason for this is that many customers today expect to communicate with businesses through the platforms they prefer as live chat and messaging. At the same time, the addition of channels such as web chat will ease the workload of your support teams by leveraging integrations and automation to quickly resolve simple queries.
You may also want to look for a contact center solution with omnichannel capabilities. In short, this will help you serve customers through any channel. Even more importantly, you can manage all these channels through a single platform. This way, your agents won't waste time switching between platforms.
IVR
Efficiency is an important concept for small businesses. Burdening your call center representatives with basic questions and call forwarding are the negativities that prevent this efficiency. To avoid all this, it helps you quickly create an interactive voice response system with menus that help your customers get automatic answers to frequently asked questions such as working hours and direct them to the right agent. In this sense, you must look for a call center solution that will help you.
The IVR system also helps you reduce call center costs, resolve calls much faster, and free up your agents to answer much more complex questions that require human assistance.
Intuitive User Interface
All these conveniences aren't just for customers. At the same time, prioritizing ease of use for your agents will set them up for success. That's why you can look for contact centers that have an intuitive user interface (UI) that's easy to learn and navigate. For example, you can be sure that it is also easy for agents to retrieve customer data and change channels. This helps your agents get up and running quickly, too. It also empowers them to provide a positive customer experience.
Useful integrations
Data silos can reduce the efficiency of your contact center but also hinder you from delivering a personalized customer experience. For this reason, you should make sure that you are looking for a call center solution that integrates seamlessly with your existing software. For example, integrating your contact center with customer relationships management software like SalesForce or Zendesk will equip your agents with the data they need to personalize every interaction. In this sense, you must have the necessary information about the most important contact center integrations.
Chatbot capabilities
Chatbot is the use that makes your contact center, which also uses artificial intelligence to answer basic questions, more efficient. It also gives your agents much more time to focus on other tasks. It saves time and money, which is one of the important points in call centers, especially for people who own small businesses.
You can look for a contact center solution that supports chatbot integration on your website and makes it easy for customers to contact you at the push of a button. And for complex questions, use solutions that help you connect to a live dialer via chatbot.
Analytics
To provide an excellent customer service experience, it is very important to monitor and analyze call center performance in this sense. Also, if you run a small business, you don't want to spend a lot of time getting reports and creating dashboards. For this reason, you can apply solutions that allow you to quickly create reports and dashboards to monitor the performance of call center supervisors and get ideas on how to improve your call center in the future.
Most importantly, you need to turn to platforms that allow users to learn to get this information without having to use code, and everyone in your business needs to learn how to get that information too. Gathering the right data and ultimately understanding how you can improve the customer experience will help your call center deliver ROI for your business.