VoIP: Advantages
We would like to remind you of the detailed information we gave about VoIP in our previous articles before moving on to the advantages of VoIP. In this article, we will be covering all the advantages and disadvantages you need to know about VoIP in detail.
Lower Costs
Cost savings are important for any business, large or small. The VoIP system enables companies to achieve significant savings. An average landline phone system costs companies an average of $50 per month as long as they only make local calls. One of the main advantages of VoIP is that it costs less than $20 per line. So that advantages of VoIP might save you more than half of your current phone bill. However, since every business and its needs are different, the actual savings in telephone costs may vary.
The cost of savings in VoIP can come directly or indirectly.
Direct Cost Savings
With traditional telephone services, businesses have to pay large initial costs, especially on behalf of business phones and PBX equipment.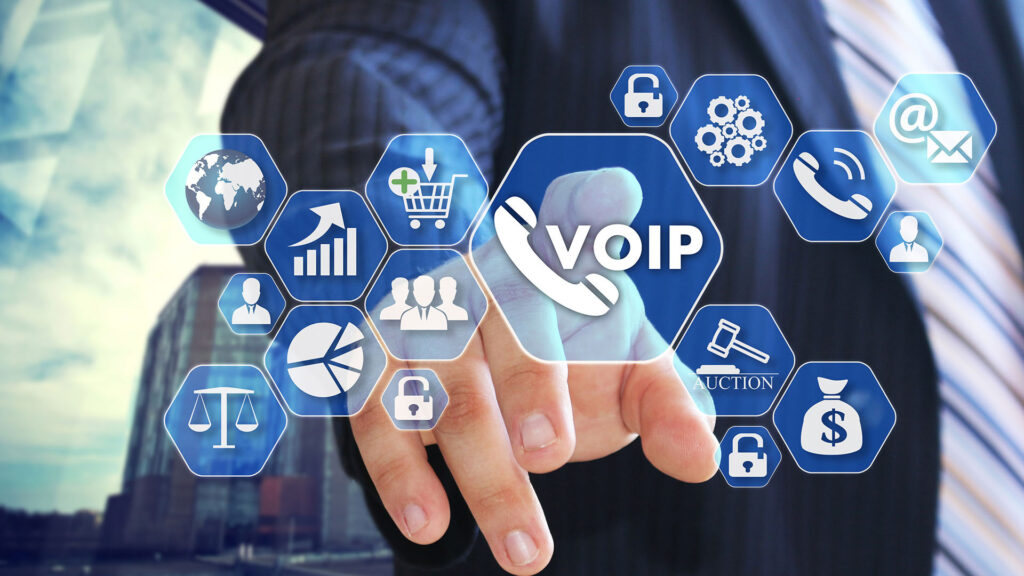 PBX Costs
A PBX connects many phones in the office and might cost a lot of money. This system is part of the in-house physical hardware. Although you may think that the cost of analog and IP phones is almost the same, the exact price will vary depending on what features are requested.
 Onsite PBX installations are a costly capital venture and can range from $500 to $2000 per user. That's why even a small business with very few employees needs to invest in physical hardware. One of the benefits of VoIP is that it eliminates the need for extra hardware.
Phone system upgrades can use Session Initiated Protocol known as SIP Trunking to ease the transition. New voice features can be added to an existing phone system called SIP Trunking. It also brings lower costs and easier manageability services.
Copper Wiring Charges
One of the best advantages of VoIP is broadband connections in VoIP networks eliminate the problem of extra and excess cabling. Because both voice and data are allowed on the same channel. The desk phone, which has most of its advantages, only needs an Ethernet to connect to it. 
Thanks to power over Ethernet (POE), office personnel are more modular, while the electrical wiring of office buildings does not need to be changed.
It is also possible to benefit from the advantages of VoIP for completely wireless uses via the application on the computer and smartphone. One of the advantages of the VoIP which is flexibility provides great convenience for both entrepreneurs and managing businesses in a professional way.
Calling Expenses
VoIP is much cheaper when you consider Public Switched Telephone Networks or traditional circuit-switched telephone networks. 
In the beginning, data migration costs were beyond the reach of small businesses. Not only small businesses but also large businesses had to deal with corporate internet bandwidth and broadband limitations. But nowadays, while the internet is getting faster, data costs have decreased in an inverse proportion.
One of the benefits of VoIP is that small businesses can reduce their phone bill by up to sixty percent. For international calls, the benefit of VoIP is that it provides a reduction of up to ninety percent.
These savings are not negligible and can eliminate the need to use ISDN's (Integrated Service Digital Network) primary rate interfaces.
As we mentioned as one of the most prominent advantages of VoIP, traditional phone service costs about twice as much as VoIP. Companies making international calls benefit from the lower costs of VoIP, making VoIP an especially indispensable option for businesses operating globally.
Recurring Expenses
One of the cost benefits of VoIP is that it limits maintenance fees, taxes, and various other costs such as repairs. When all these costs are reviewed, the use of VoIP takes on an incredibly advantageous structure for growing SMEs.
Indirect Cost Savings
Although indirect savings are more difficult to measure than direct savings, they are at least as important as the other. We will now examine the most important areas where organizations save in the long run.
Savings With Remote Work
Thanks to the advantages of VoIP, employees can easily stay connected to the corporate phone system by working remotely. It provides access to features that are not available in many traditional telephone systems such as call waiting, automatic operator, instant video calling, and conference calling. All these features and ease of use both increase employee productivity and provide extra convenience by reducing utilities and office space.
Global Workplace Analytics recently conducted a study on the benefits of VoIP in this regard. According to research, businesses with VoIP systems have seen that even when employees work from home only fifty percent of their time, they can save up to $11,000 per person per month.
Add-On Features at No Extra Cost
Although all these are important features that require extra payment, even the most traditional PBX has features such as group ring, call waiting, call transfer. If we compare the advantages and disadvantages of the VoIP system, the VoIP doesn't require any extra fees for these features, unlike other phone systems. All the features that you think are useful for your business are ready for you to use for free.
Repurposed Manpower
Does your business have a secretary to receive and manage phone calls? The auto attendant feature in the VoIP system assumes this role at no additional cost. Considering that a full-time secretary is paid about $45,000 annually for this job, the decision of having a VoIP system really benefits your business. 
When we evaluate again the advantages and disadvantages of VoIP in this regard, the secretary may be useful for large-scale businesses. However, the benefits of VoIP in this regard will be undeniable, especially for small businesses.
Increased Accessibility
When we evaluate the benefits of VoIP, accessibility is one of the most outstanding advantages besides cost efficiency. Thanks to the cloud-based VoIP service, calls can be made from anywhere in the world as long as there is a good internet connection. You can forward incoming calls to your business to someone else or take advantage of the voice e-mail feature.
Thanks to the advantages of VoIP, you can take your work phone wherever you go. And you don't have to be tied to a certain place to work. Having flexibility and convenience such as remote accessibility in your business is one of the benefits of VoIP. With the benefits of the VoIP system, employees can be productive wherever they are, even if they are not physically in the office.
The State of Work Productivity Report has found that when full-time workers work from home 65% of the time, their productivity improves.
Complete Portability
The VoIP number is completely portable and virtual. You can use the same number wherever you go, and you can keep this number even if your business's address changes.
Higher Scalability
The scalability feature is one of the best advantages of VoIP, especially for growing businesses. The VoIP phone system is suitable for the growth of your business. 
As your business grows, you don't have to spend expensive and troublesome expenses for more useful hardware. The VoIP system will adapt to your current needs in all conditions without requiring any special equipment or additional lines. 
Advanced Features for Small and Large Teams
VoIP enables even the smallest or even a one-man operation to reflect a professional and larger company image, as it has features such as call forwarding and auto attendant. Even if you are a sole proprietor, it can make you look bigger than you are and own more than one department. It can make your company resonate much bigger than you think.
When the advantages and disadvantages of VoIP are discussed, the advantages stand out for large businesses as well as small businesses. Large enterprises, on the other hand, show more accessible and customer satisfaction oriented. The important thing is to benefit from the advantages of VoIP efficiently. It ensures that your company is perceived as local, close to the customer, and at a level that will support the customer in all circumstances. 
Organizations both large and small often need a system that allows multiple people to join the call at the same time. All of the direct services of VoIP that does not even require an extra payment include conference call.
Clearer Voice Quality
When considering the advantages and disadvantages of VoIP, voice quality was seen as a disadvantage at first. Problems such as poor sound quality, delays, and unreasonable calls could be seen. But now, as long as you have a stable internet connection in the VoIP system, none of these problems are experienced.
A solid connection with good bandwidth enables VoIP to now provide a superior voice quality service. Also, innovations such as noise-canceling microphones and voice compression are important providers of this superior sound quality of VoIP.
Support Multitasking
VoIP not only allows you to make quality and comfortable phone calls. The advantages of VoIP also allow you to send pictures, videos, or documents when you join any chat. This way, you can have smooth communication and productive meetings with staff and customers all over the world.
More Flexibility with Softphones
Softphones are programs that are installed on a smartphone, tablet, or computer. They are not hardware devices. Having a softphone frees up desk space, provides portability, and reduces the cost of additional equipment. Above all, one of the most important benefits of VoIP softphones is that they reduce the connected workforce and provide remote workability.
Increased Security
The security of phone systems is of great importance, especially for businesses. Especially if we look at cases of scamming via fake phone calls, personally identifiable information (PII) is an issue of serious concern.
VoIP's advanced identity management and encryption features and advances in IP technology reduce such threats. You don't have to concern much about this because VoIP providers work tirelessly to protect their networks.
As long as you work with a reliable VoIP provider, your system will pass security checks and ensure healthy password habits practice. Of course, in addition to this, it is important to apply operating system updates on time and continuously in order not to risk the security of your business.
You can visit to get information about the most reliable and healthy business phone systems.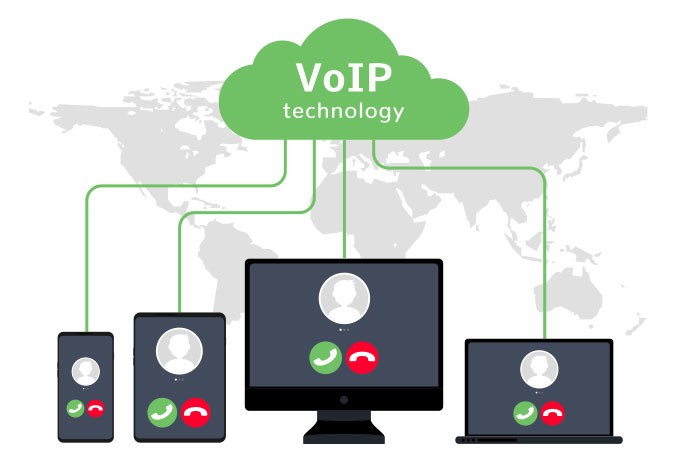 VoIP Disadvantages
Even though the advantages of VoIP may seem endless, we'll take a look at some of the disadvantages you should be aware of. Examining the advantages and disadvantages of VoIP together will give you a much more accurate idea.
Reliable Internet Connection Required
Comparing the advantages and disadvantages of VoIP, we see that unless you have a good internet connection, you cannot expect a service quality. Unfortunately, the quality of service decreases when the network bandwidth is low.
For an efficient VoIP service, it is important that the device used has at least 100 kbps upload speed.
In addition, the bandwidth required by the business will vary according to the number of simultaneous calls planned to be made. The easiest way to determine this is to run a bandwidth test for your network.
Latency and Jitter
Although one of the advantages of VoIP is speed, we said that an internet connection is important to get efficiency from speed. Along with the problem of speed, another problem that internet-based technology may encounter is jitter and latency.
In online communication, each message is split into pieces called data packets and reassembled at their destination to form the original message. Latency and jitter occur when there are delays in the transmission of these data packets or problems in combining them.
Changes and improvements in this regard usually take place without your intervention.
Why Latency and Jitter Occur
When the advantages and disadvantages of VoIP are compared, we see that the latency and jitter problem is a disadvantage. But there are some important points in the formation of this problem.
The first of these is a poor internet connection. VoIP requires broadband. For this reason, if your internet speed is insufficient, you should talk to your ISP.
In addition, the insufficient router can turn into a disadvantage when the advantages and disadvantages of VoIP are considered. A dedicated VoIP router is required for a seamless VoIP service.
The problem of insufficient cables is also a disadvantage when comparing the advantages and disadvantages of VoIP. Lower cables may not run at a high enough speed. Of course, a Cat-5e Ethernet cable or higher will prevent this from turning into a disadvantage and will provide a quality VoIP service.
How to Fix Latency and Jitter Issues
enable jitter buffering

use high-speed internet

upgrade your ethernet cable
Limited Location Tracking for Emergency Calls
If we are talking about the advantages and disadvantages of VoIP, we can say location tracking is the last disadvantage. Due to portability and accessibility, one of the advantages of VoIP, it can be difficult to identify where a third-party call is coming from. Because these calls are made with an IP address that does not contain any GPS data or base station information to track. 
This is not a disadvantage for 99% of callers. But for emergency services such as 911, it will result in your location not being found until you let them know where you are.
Using VoIP Services at Home
VoIP Phone is required to connect to a VoIP provider. This can be done in three ways:
connecting a dedicated VoIP to a canal Wi-Fi ethernet

using a traditional analog phone with an analog phone adapter

installing a softphone application on your computer that includes a speaker, microphone, or headset.
VoIP Services For Business
Bandwidth and cost are the two most important reasons for businesses to switch from copper wire phones to VoIP systems. Both voice and data work over the same network and with your existing hardware. This is one of the important advantages of VoIP. Even if you want to expand your VoIP lines, the benefits of VoIP are higher than PBX lines.