A call center manager has one thing for sure as a business owner. It is when customers always want better. 55% of customers expect the quality of customer service to improve year repeatedly. This expectation places a great deal of weight on company leadership. If you're wondering how to keep customers satisfied while standards are rising rapidly, you can start by setting effective customer service goals.
You know how important it is to set goals for customer service. Our guide also shows you everything step by step. Using real-world scenarios, not only supports the importance of these goals but also guides you to create your own.
Why is Customer Satisfaction Important?
It is very important to know the customers and have a quality call center. Call centers play a strategic role for companies. Because it has a first point of contact status for many customers. It also offers ease of searching instead of going to the store. For this reason, companies consolidate their call center customer service capabilities with technology and, most importantly, the best capabilities.
Customer-centric companies also benefit greatly from improving the quality of service in their conversations and interactions. Thus, customer satisfaction can be increased by making customer connections more personal, professional, and effective. By promoting a positive brand image, you may also see increases in your company revenues. Call center agents need to improve customer service techniques and be the focus of any customer-centric company as well.
Representatives are at the forefront of every company. Despite having self-service options and numerous available channels, customers prefer to talk to one person about more complex topics. As the influence and influence of call centers also increases over time, agents begin to play a more strategic role. It's also important to empathize with customers and deepen relationships.
For this, to ensure call center customer satisfaction, customer service representatives need technology that supports interactions and good relationship-building techniques to adapt to callers.
Why Set Customer Service Goals?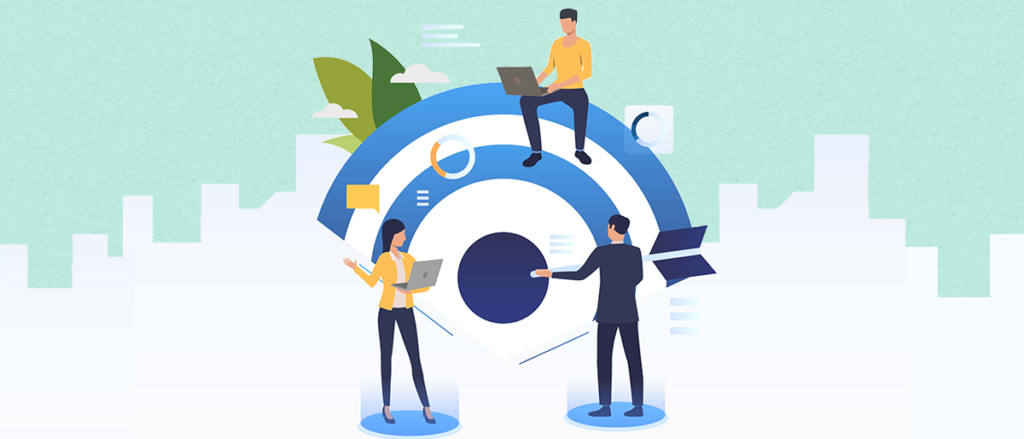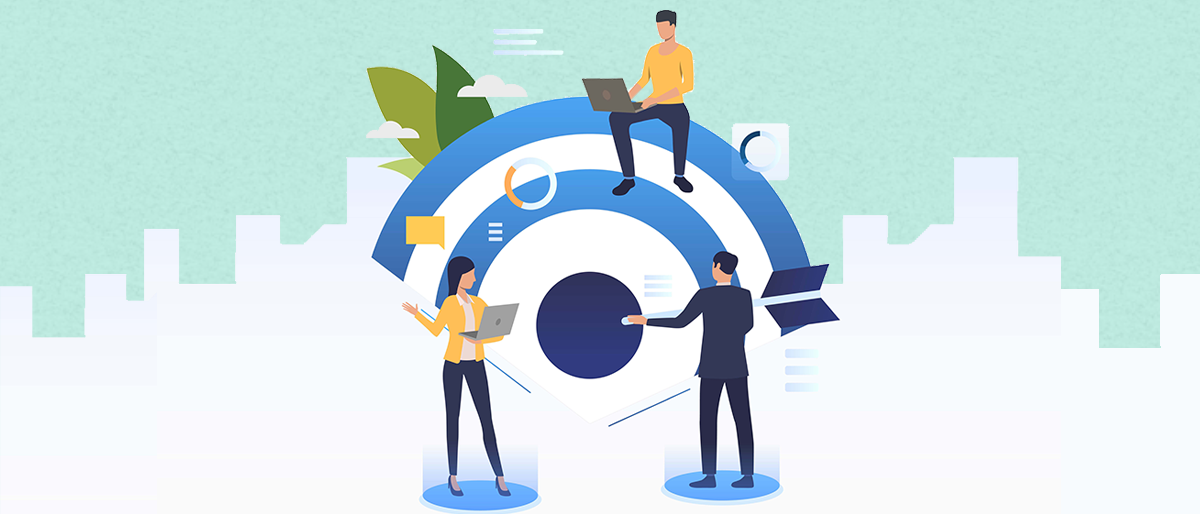 Imagine that every customer service representative in your organization perceives your company's posture differently. The result will be a lot of inconsistency, brand mismatch, and customer churn. A good customer service goal prevents such problems from happening. So how does this happen?
• Provides direction and stability. When the goals are comprehensive and clear, it removes assumptions. Your employees trust workflows, too.
• They simplify team management. Measurable goals with specific standards and benchmarks also make it easier for managers to provide objective feedback. It also provides clear pathways for improvement.
• It helps teams adapt and cooperate. Collaboration is possible to reach all milestones, including every department and role in your organization. The goals also clarify the purpose of seemingly disjointed studies.
• Customer satisfaction increases. Specific customer service goals provide a customer experience that puts you ahead of the competition.
How to Set and Measure Customer Service Goals?
You may be considering a few overarching goals for your customer service strategy. Remember that ideas are a great starting point. But for goals to have a real impact, structure is required. That's where smart goals come in. Your goals can track:
• Specific: You can avoid general statements by specifying the criteria you want to reach. Instead of saying that we will speed up the response time, you can say that we will respond within a certain period. Otherwise, each of the individuals will develop their understanding of the goal.
• Measurable: Customer service score, churn rate, and many loyal customers can also be measured. That's where you can rely on customer service metrics. It also helps you keep track of your KPIs. Measuring multiple goals for the same goal can confuse. Therefore, each goal should focus on only one area at the same time.
• Achievable: Ambitious goals can help communicate a vision and push employees to grow. At the same time, not being realistic can also hurt morale. If you ask your students to improve their performance by 75-100%, they may feel that they are failing before they even start. Set a more achievable goal for this.
• Related: Your goals must necessarily align with your organization's mission. It should not be included unless the goal is about improving the customer experience.
• Time-bound: The deadlines and checkpoints you set for your goals will provide a sense of urgency. This will motivate teams to move forward. A lack of clarity here can lead to procrastination or stress to your team.
What Are Customer Service Goals to Keep You on Top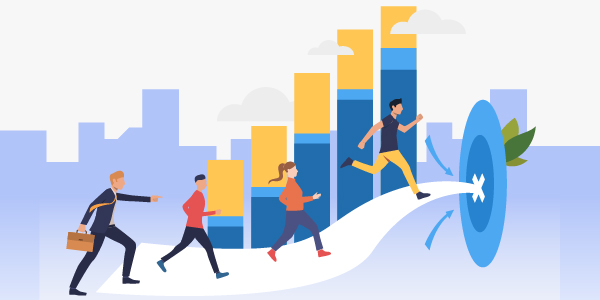 Having a clear focus on call center customer satisfaction goals is essential to any customer retention strategy. If a customer feels satisfied and cared for after contacting your customer service department, they will also be more likely to return.
Initial Response Time
In the digital age, people are often less patient than ever. Customers see the fast response and resolution time as one of the most important parts of a positive customer experience. To be even more specific, approximately 3/1 of customers expect an email response from companies within a few hours. Being able to keep waiting times so low will satisfy consumers by 88%.
Response time on social media is more difficult in terms of expectations. Many customers expect a response from companies on Facebook within 30 minutes. Now if you're worried about your own average response time, don't worry. Having a customer service goal that targets FRT only requires a bit of strategy. Here are some tips for this:
• Equip yourself with the right tools. Using a business communication platform with a convenient integration will help you respond to your customers in a matter of minutes.
• Keep the team properly staffed at all times. Response time is a shared effort for our entire team. To provide the best possible service, customer service representatives need to be supported by a fully equipped team.
• Increase your focus with optimized timing. Multitasking also hinders focus and productivity. Avoid giving your agent multiple tasks at once so they can focus on one customer at a time.
• Follow the FRT and set new goals regularly. To improve your FRT, you can start by monitoring it first. You can set a goal to improve your FRT at a certain rate each month. You can then adjust these goals depending on team performance.
• Make it a point to take one step at a time. If you can't develop your FTR on every communication platform, you can choose one to get started. First, you can set improvement goals for Facebook. You can then add your goals within other platforms as you progress.
Omnichannel Strategy
Although the term omnichannel seems to be complicated, it is quite simple in meaning. An omnichannel customer service strategy keeps the customer at the center of everything. It provides a seamless, seamless, and consistent customer experience across every channel. This situation sheds light on the importance of strategy and satisfaction. A 2020 Customer Expectations Report found that 86% of customers expect communication with agents to move seamlessly across channels.
An omnichannel strategy requires team synergy. Each department must be able to communicate with each other openly and efficiently. This is one of the most important team goals that the organization will determine.
Continuously Do Customer Research
Being able to get feedback while creating a truly great customer service strategy is worth its weight in gold. Your customers use your products first-hand, and that makes them your biggest critics. By suggesting how you can make your products better, you can see that you have nothing to lose and a lot to gain.
At the same time, customers don't always describe their experience without being asked. It is your responsibility to select their brains by examining them regularly. To get started, you'll need a customer feedback collection tool like type form and Loop. Then decide which customer survey questions will give you more insight into customer satisfaction.
Finally, always keep customer experiences in mind when filling out your survey. Is the survey being sent to them at the right time? Is there a balance between closed- and open-ended questions? A survey goal should also state to its clients how often they will be surveyed. It also indicates how much customer experience metrics have improved over time.
All customer service support Make it Mobile Friendly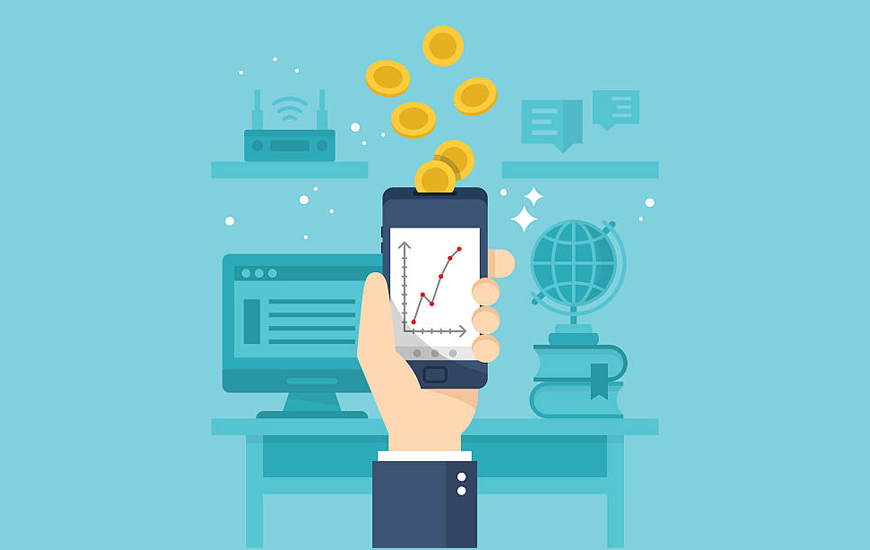 Mobile customer service is no longer the future. It has become our day. According to research, in the first quarter of 2021, mobile devices accounted for approximately 55% of global website traffic. Improving mobile compatibility should be a top priority for your organization. Also, make sure that all your features are easily accessible and usable on mobile devices. A user experience team member or consultant can help you with this.
If you want to go a step further, you can integrate SMS or text message support into your channel strategy so that mobile users can easily access the support. App feedback is a great way to communicate with customers.
Use Social Media Creatively
Social media offers an opportunity for brands to connect with their customers. 48% of customers use social media to get information before shopping. Supporting users on these platforms can also be a pretty good strategy.
Empower customers with Self-Service tools
Customers want to be able to get quick answers without calling the customer support team. In short, they want intuitive, customer-facing tools. Take Apple support, for example. Apple offers an integrated search tool and personalized feed options to make clicks following customers' questions. Thanks to the fact that it is a very simple and user-friendly page, it keeps control of its customers while solving problems.
Apple has not only guessed what its users need. It's also important to understand the needs of your primary customers to create intuitive self-service tools. You need to conduct thorough customer research and data analysis. That way, you can also anticipate customer issues before they arise.