You can receive shipment notifications in real-time through customer chat windows that open automatically on e-commerce websites. It even serves up SMS messages. It's clear to see that today's customer service also revolves around instant gratification. In a world where more than 90% of customers expect a response from a company representative in 10 minutes or less, it's no longer exceptional for people to get fast and informed support. It's the rule!
What Is a Call Group?
A call group is a calling method strategy that routes incoming calls to predetermined phone numbers and an extension "group." Therefore, instead of forwarding incoming calls through a single phone number, you may have the opportunity to answer an incoming call with several customer representatives in a call group.
Administrators can set up call groups to play all these numbers at the same time. You can even choose from various ringtones. It means that callers will be more likely to reach a live agent and will not need to call back several times, often leaving not even a message to do so.
Call groups work best when used within a department or team where all employees have roughly the same skill sets, qualifications, and knowledge of products and services. Equally knowledgeable agents often avoid major customer service issues. They show a reduction in the number of callbacks.
Call Groups and Call Hunting
Both call groups and call hunting share the goal of increasing the likelihood that the caller will reach an agent. However, both uses have their differences. Call hunting, also called Find me/Follow me, is the case when an incoming call to a particular representative is forwarded to more than one number that can reach that agent. For example, if the customer representative does not answer the office phone, the incoming call is automatically forwarded to the mobile phone, then to the home phone, and finally to the answering machine.
Group call also automatically forward incoming calls to one or all agents within that group. Most of the time, search groups also direct the caller to a specific department. It consists of a group of delegates who can reach all of them through the same number. Call hunting is when only one of their representatives has the information to help the caller. However, call groups have a way of working to help the entire customer at the point of trouble.
What Are the Benefits of Using Call Groups?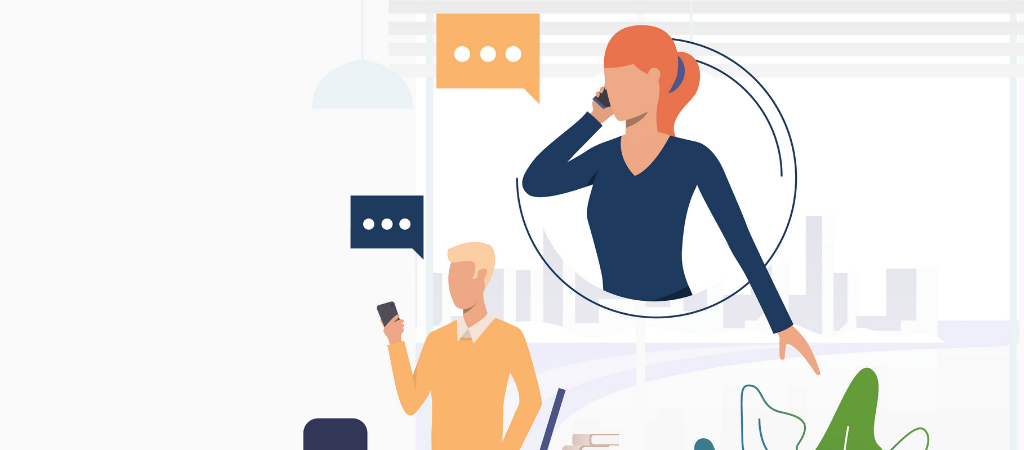 Search groups also help you reduce your call drop rate, speed up your support process, and improve call management in a variety of ways. But it doesn't stop there. Now we're going to talk about the benefits of call groups.
Reduced Call Wait Times
It is known that very few people insist on waiting until the representative is contacted. Given all this, not connecting the caller to a representative within a minute often results in hanging up. This will also greatly reduce customers' callback rates next time. Usually, 30% of customers who hang up after a long waiting period don't bother to call again.
Ringing groups also significantly reduce the waiting time of the caller. It often improves customer supervision. At the same time, it accelerates the solution process in the best way. Shorter wait times help you optimize your agents. It keeps your customers happy and minimizes your call center technology and operating costs.
Improved Call Distribution
Like popular search routing strategies, search groups easily optimize your workforce by evenly distributing the workload. It helps employees with burnout and frustration as well. You can take into account that call centers have a particularly high turnover rate. Everything you can do to make your agents even happier will also help you save the cost and time of having to train new employees.
Also, if your inbound calls are sales-related, ringing groups give all your reps an equal chance to connect with a high-quality lead. The caller will reach out to a representative who is guaranteed to have the qualifications to help them with their issues, giving them a better impression of your overall customer support and your entire company.
It is very important that more than 60% of consumers reach a qualified and knowledgeable representative and whether they have a positive customer service experience. All these are some of the biggest determining factors. With these things in mind, call groups will go a long way when it comes to impressing your customers.
Increased First Call Solution Rates
Call groups mean that callers are more likely to connect to a qualified agent every time they contact your company. That's why you may see higher initial search resolution rates. A modern call center and happier customers will also have a high FCR rate.
At the same time, it should be noted that whenever a customer must make a callback, they run the risk of having to repeat their problem with another unfamiliar agent. This is a situation that will ruin customer satisfaction rates. Even a 15% increase in FCR reduces repeated searches by approximately 60%.
With fewer repeat searches, your agents can be freed up to deal with responsive customer service issues in more time. It even means he'll be available for more sales calls and spend more time developing relationships with customers personally as well.
Better Call Management for Higher Call Volumes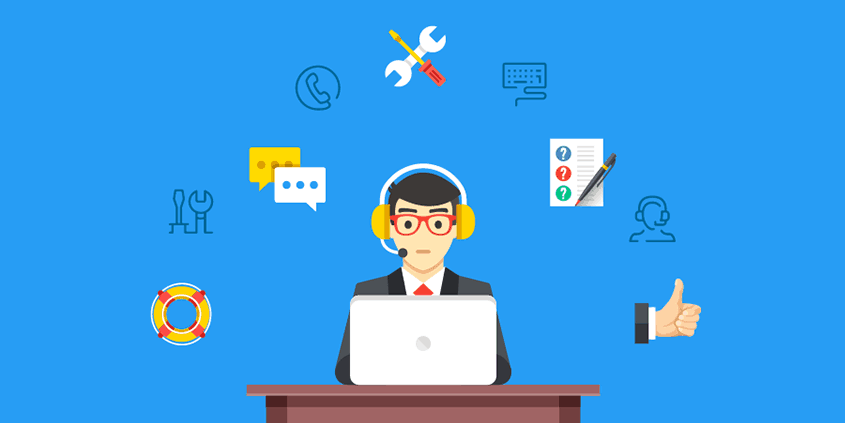 It's bad if your business has consistently high call volume, or if your phones seem to be ringing constantly during a peak three-month season, being caught off guard by a momentary stream of calls. If your search volume has increased by 10% above the normal rate, you can start refining your search method strategy. Call groups mean that more agents will be involved to answer customer calls, but they don't have to incur the expense of hiring new agents to meet customer demand as well.
Call Group Ring Patterns
As with standard search redirects, there are several ring patterns you can choose from when you set up your ring group. There are three models within them:
• Sequential playback
• Simultaneous playback
• Loop ringing
Sequential Play
Sequential playback is ideal for small businesses that have their primary representative for a department or customer issue but may need support if that agent isn't available to answer an incoming call. Here, all agents will play one by one in the predetermined order through any connected device. For example, the office secretary typically receives incoming calls and routes them to the right agent. But they are far from their desks. The call can also be sent to their smartphone later. If this is not answered, it is transferred to a designated additional representative.
Simultaneous Play
The simultaneous ring model is ideal for larger call centers that prioritize first-call resolution rates and low wait times. Here all members of the ringing group are sent an incoming call at the same time. The first delegate to open the call manages the call.
Circular Ringtone
It is often also called a repeating ringtone. It is ideal for businesses that need to ensure an even distribution of incoming sales and support calls. The incoming call is sent to Delegate 1 first. If Agent 1 does not answer, the call is redirected to Agent 2 after the set number of rings. If Delegate 2 answers, the next incoming call will be forwarded to Delegate 3. The cycle then continues to repeat itself in this way.
How To Create a Call Group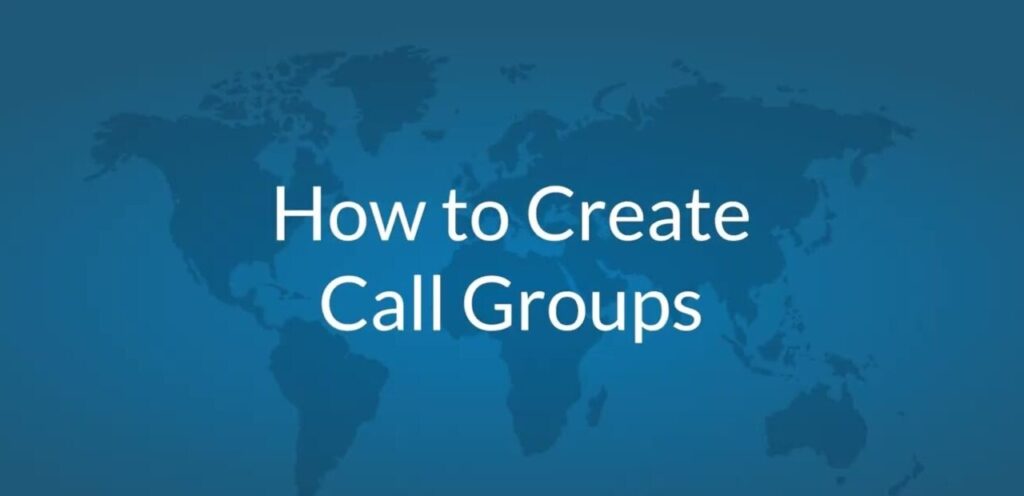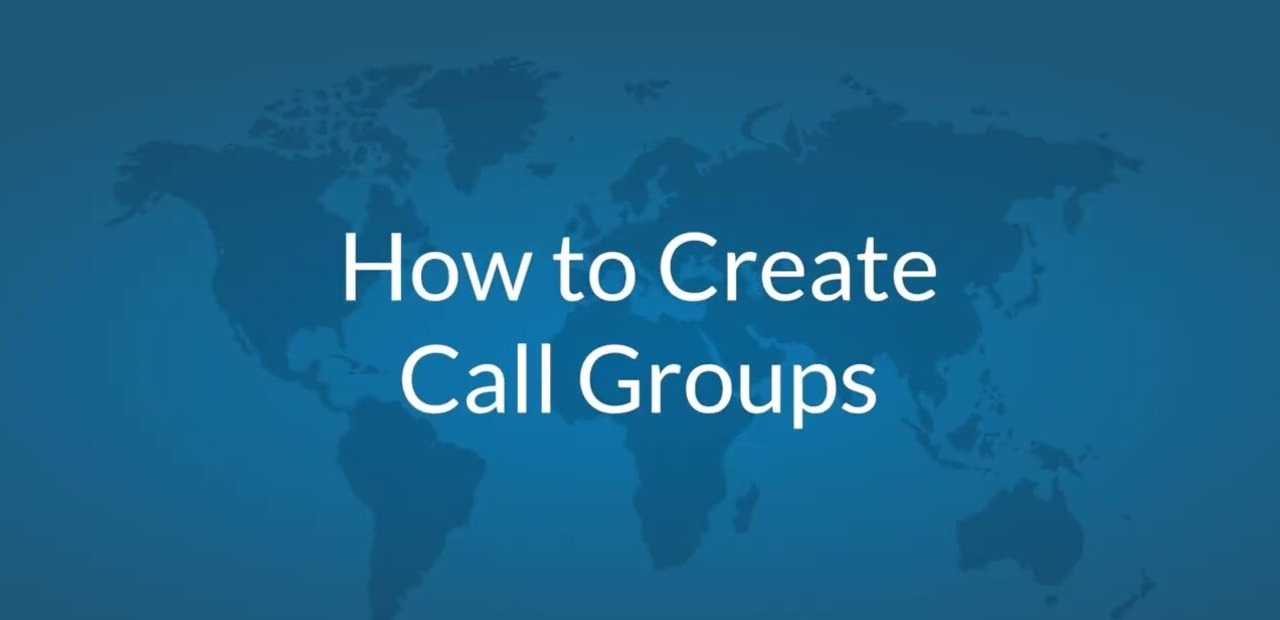 Although individual providers have specific instructions on how to create ringing groups, the basic concept remains the same. Only at least two agents are needed to create a call group. At least three representatives are needed per group. There are also many ways to decide which agents belong to which group. For example, managers can create a search group for themselves based on skill group, department, alphabetical order, or sales levels. Each group also has a specific name. It also becomes location, time zone information, caller ID, and a set call distribution policy tone.
The ring group is dialed directly into a phone number or extension number to reach the caller according to the options selected in the IVR call menu. Administrators can also choose the number of times a caller must ring or wait before their call is redirected to another member of the ringing group. A call path can even be specified for missed calls if all delegates are busy or if the call occurs after business hours.
Additional extensions and phone numbers can also be added to administrators' existing ring groups. Delegates can reassign to new groups and remove delegates from existing groups as well. Some software providers may allow users to create an unlimited number of ring groups. Others may choose to add more groups for an additional fee.
Top Call Group Providers
You should now have understood the basics and benefits of a call group. Now you can also discover the best providers. Here you can find out what plans this feature can be used with besides the best business phone solutions that offer call groups. If you are a Business VoIP Phone System user, it will also be advantageous for you.
Ring Central
As part of the Ring Central Office suite, it offers a VoIP business cloud phone system that integrates telephony messaging and video communication. The ring groups owned by Ring Central provide sequential and simultaneous ringing on multiple devices, including Android and iPhone iOS smartphones. It also helps administrators set answering rules based on the caller's phone number and date and time. This means you can easily set up call groups during peak times of the year when agents are on vacation, and for business holidays.
Administrators can route calls to standard ringing group answering rules or directly to a voice mailbox to route to a message that has already been recorded. The Ring Central group can have up to 16 different agents and extensions. Ring Central also facilitates the delivery of internal messages to team members assigned to a specific group. For this, the ring group uses the call feature.
It also has custom hold music, group voicemail, call waiting, and group status updates. Users can also change the number of rings or the number of seconds before a call is routed to an additional agent. It can even rearrange the existing call routing path within the ring groups at any time.
8X8
8×8's business phone service is a cloud PBX job search tool complete with ringing groups. The available ringtone models include simultaneous, cyclical, and linear ringing tones. In the admin portal, users specify the ringing tone, the number of cycles per model where calls are routed in case of a busy signal or no answer, and which answering machine box to send missed calls to. Please note that calls can also be easily routed to external numbers of the ringing group members with 8×8.
Administrators can set up ringing groups to route calls to more than one number per delegate and send the call to the next delegate on the list. A ring group, on the other hand, can have caller IDs, the name and extension of the ring group, the caller's phone number and ring group name, or just the caller's information.
8×8 also offers group call voice mail. Administrators can also restrict which agents have access to the voice mailbox. Each ring group has its own password-protected answering machine box. Users can configure up to 9 ring groups. You can also buy additional groups in sets of 1, 6, and 15. Apart from the 8×8 ring groups, it also offers call waiting and a multi-level auto operator. There is also standby music and congratulations that have already been recorded.
Other Ways to Improve Phone Support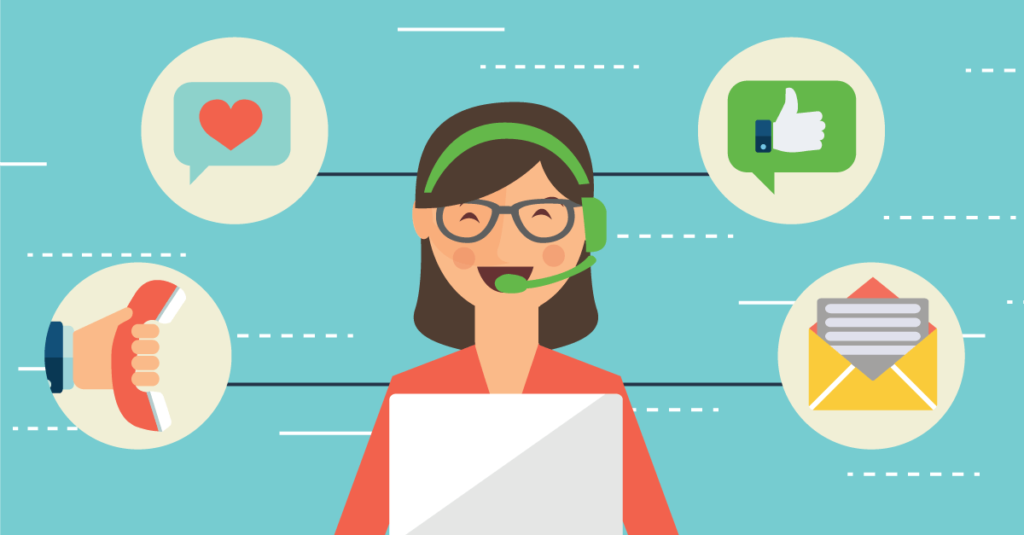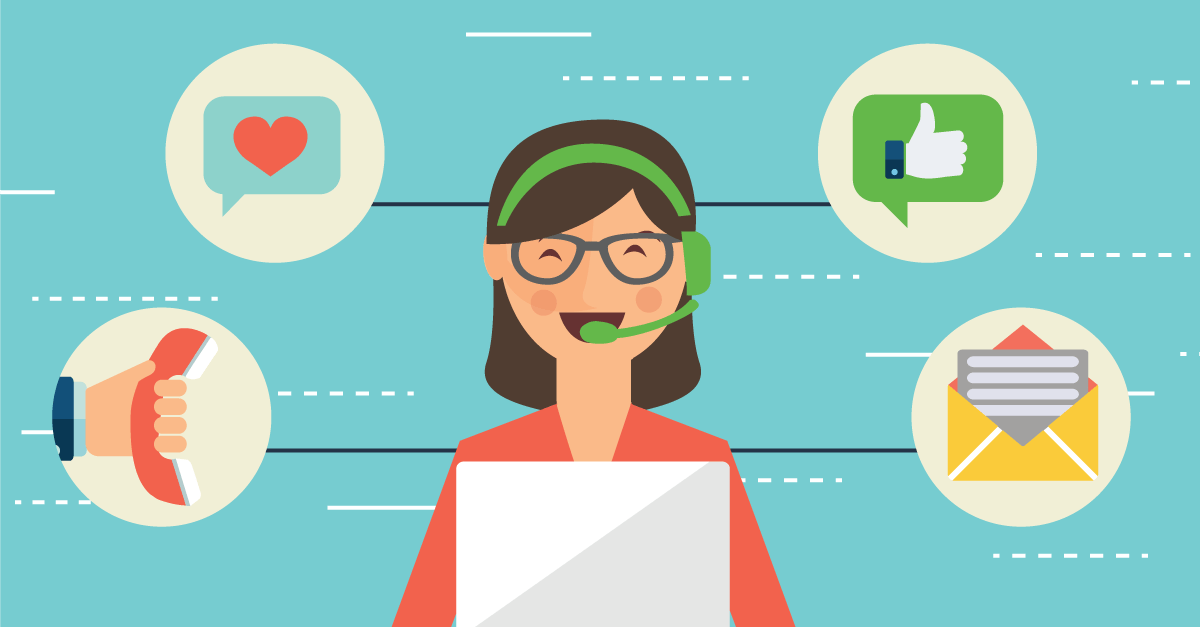 You should understand how ring groups can improve your call management strategy. It should be considered what other VoIP telephony features can make business communications easier. IVR systems, call forwarding and call transfers, multi-channel communication with synchronization in real-time, and ACD help your customers connect with qualified intermediaries for as little time as possible.
Call Group FAQs
Below we have organized the frequently asked questions that are most important for you at the point of the search group.
• How many customer representatives can be in a call group?
The exact number of agents per ring group will vary depending on the size of your business, the maximum number of customers allowed in your search queues, and your overall search volume.
• What are some called group best practices?
Some call groups include some best practices. Make sure that all agents within a Ring Central group have the same level of training. Consider creating a small, specialized group instead of a large delegate pool per group. When a line rings, the phone indicator lights must be also displayed. The ideal number of plays per subscriber must be determined before the call is routed to another agent in the ring group. Waiting for music or hold messages can be added for special offers. Callers can be given information about the estimated waiting time. You can also use CRM software integrations to easily access basic customer information.
• Can a customer representative be in more than one call group?
It is possible to place agents in more than one call group. However, care should be taken not to appoint too many representatives. If an agent is responsible for answering calls from multiple departments at different times of the day, it's much more likely that the agent will become overwhelmed, lose important customer information, or be unavailable when VIP customers call.
• What are the additional call failover targets other than voicemail?
If you don't want unanswered calls sent to voicemail, you have a few more options. You can direct the call to automatically dismiss. You can also redirect it to another department or forward it to the IVR call menu. In addition, you can use the already saved prompt, which gives callers the option to schedule a callback or wait in a call queue.