What Is an eSIM?
Before we start researching what is an eSIM, let's remember the most familiar to us. SIM was a small card that we inserted into our phone so that we could use it wirelessly. But that has changed and eSIM has become a generic term used to describe a new mobile connection rector for loT devices and consumers.
The embedded sim card, or eSIM, is placed on the phone's card. One of the most important things to know to understand what is an eSIM is that it is compatible with all operators. Its super secure software is embedded in the phone. The credentials we call the Subscriber Identity Module (the SIM), which is required for the operator to log in to the mobile phone, are downloaded. The data format and security mechanisms in eSIM are standardized to enable interoperability and remote SIM provisioning of any mobile device.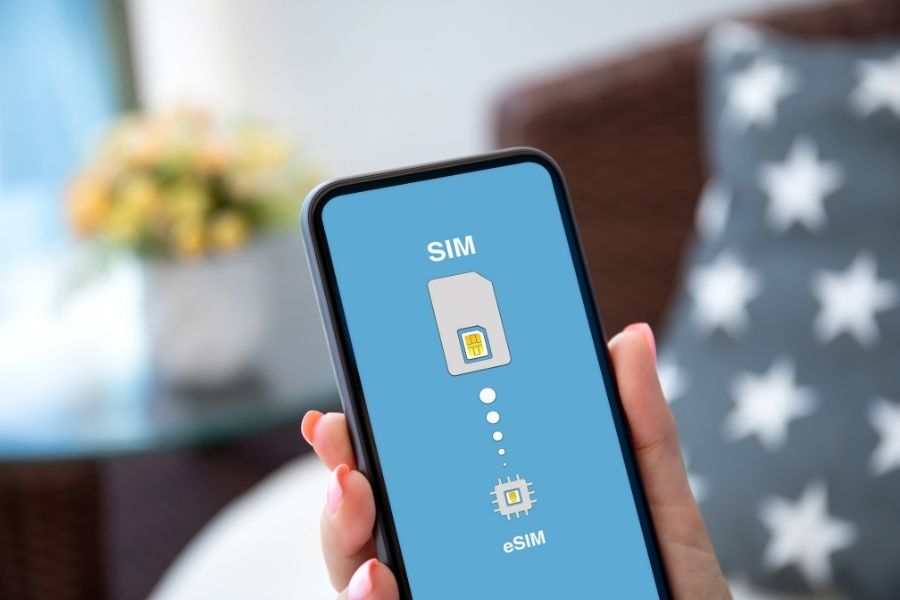 How Does an eSIM Card Work?
One of the important elements to be mentioned about what is an eSIM is how it works. eSIM, which stands for 'Embedded Subscriber Identity Module card', is an electronic equivalent of the regular SIM card used since the 1990s. Just like with regular sims, and it must be activated by the service provider for calls, text messages, connecting to the network. This sim card cannot be changed at any time and is embedded in the phone. it can only be reprogrammed when it is desired to adapt to the services of different providers.
This system is seen as the future of mobile technology. Many companies and users are talking about removing the old SIM slot completely, prolonging the life of the devices and exposing them to less damage.
What Devices Already Come with an eSIM Card?
Upgrading your iPhone to 2018 and later indicates that you have an eSIM installed by default. While you are currently reading about what is an eSIM, the system continues to grow in many other devices besides smartphones.
Smartphones that can use both eSIM and regular sim cards:
Apple's iPhone XS, XS Max, XR, 11, 11 Pro and 11 Pro Max.
Samsung's Galaxy Fold LTE
Google's Pixel 2, 3, 3A and 4
Smartphones with eSIM only:
Motorola Razr
Nuu Mobile X5
Tablet computers with eSIM:
11-inch and 12.9-inch iPad Pro tablets
Microsoft's Surface Pro 7
Smartwatches with eSIM:
Apple's 2017 Apple Watch Series 3 and 2018 Apple Watch Series 4
Samsung's Gear S2 and Gear S3
Huawei's Watch 2 Pro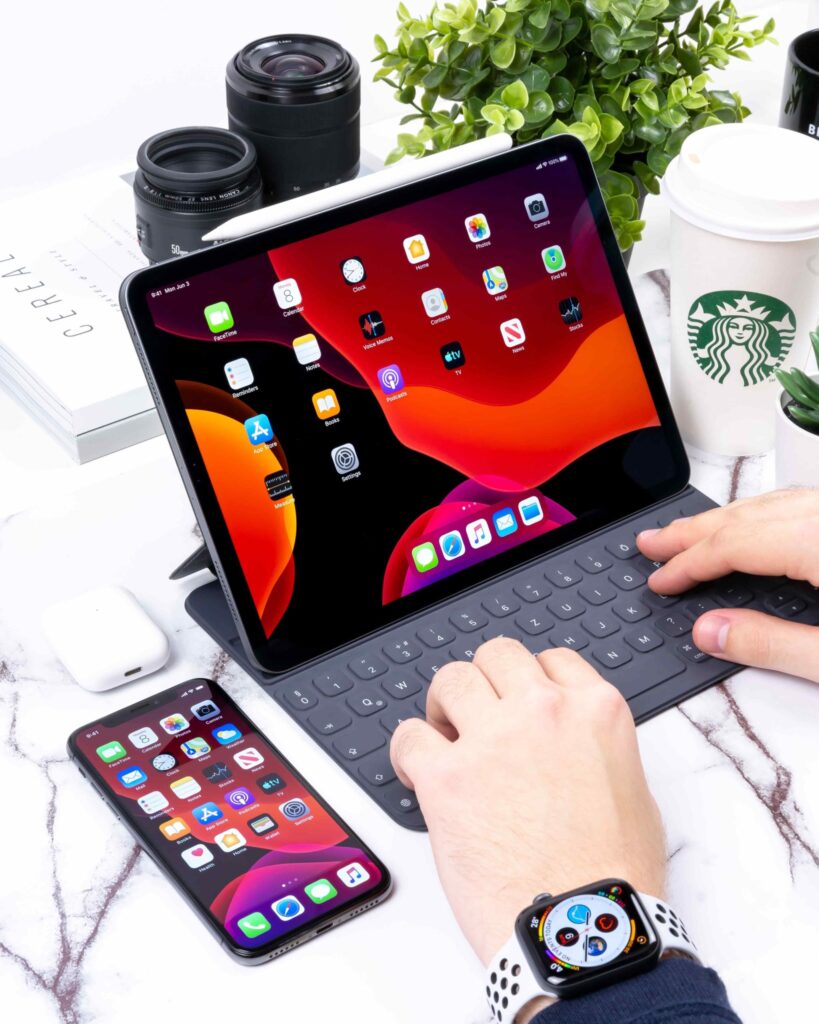 What is the Size of an eSIM?
While asking what is an eSIM, the size of this system brings with it another curiosity issue. For a better understanding of the size:
A regular SIM or 2FF (Second Form Factor) measures 15 mm by 25 mm. The micro-SIM, or 3FF SIM card is 12mm by 15mm and 0.76 for thickness. The nano-SIM or 4FF is 8.8 mm by 12.3 mm.
The size of eSIM is 2.5 mm x 2.3 mm and the thickness is 0.2 mm, which can be considered quite small. But there's no need to bother installing it, they come soldered or plugged in.
What are the eSIM Advantages?
eSIM has many advantages and the experience of using it is quite simple. Thanks to eSIM, an electronic device is ready to be used as soon as it is turned on. However, thanks to its rewritable feature, the user can obtain a local prepaid phone number when traveling abroad. Thus, allowing the user to avoid premium roaming charges.
There is no need for sim cards to be managed at the customer level, so support and logistics for service providers are simplified.
Furthermore, mobile connectivity is expanded to many new consumer connected devices, creating new business opportunities.
Also, this technology simplifies the opportunity for designers to make devices smaller, dustproof and waterproof.
Can I Use eSIM for Business Calls?
Currently, one of the most prominent and advertised uses of eSIM is its travel flexibility and ease of use for business purposes. Another important factor to be aware of when researching what is an eSIM is that it makes it easier to make and receive job calls. People can get a second phone number on their iPhone for such purposes. It provides a second phone number that can be used conveniently and easily for business calls. In addition, remarkable attention is provided to a professional level commercial presence and privacy policy. If you are questioning what is an eSIM and is it suitable for me to use, you can look below to get an an idea.
Examples of situations where a SIM card can be used for business communication are as follows.
if you are a freelancer
if you receive few businesses calls
if you are not going to upgrade your phone very often
Using this technology for small business and home-based applications is not much different from using a dual sim phone. Keeping business calls and personal calls separate can be confusing. And this way customers don't get the same convenience and professionalism that comes with contacting a business phone number.
However, if we look at the issues where it will not provide any essential business features, these are:
a toll-free or local number
ability to make and receive calls on multiple devices
the privacy of knowing instantly whether an incoming call is a personal call or a business call
robocall protection with call screening
customer service features like call recording, call menus, after-hours call routing, etc.
team features like several business phone numbers, extensions, CRM, and more.
Since they are embedded parts of the phone, they cannot be removed and placed in another device in case the phone is damaged or lost. If you want to change or upgrade the phone, just uploading and backing up from iCloud is not enough. You need to reinstall the eSIM from your carrier as it was done the first time.
Lastly, another important point to be aware of while researching what is an eSIM is that you can use it as a second phone line. However, it will not provide any convenience or cost effectiveness to your business additionally.