The first thing that comes to mind when running a business may not be that day's route calls. However, that would be nice! Not being able to direct calls with a proper process can bring much harm to your business.
A business owner's worst nightmare is potential customers getting into a stalemate, customers being neglected, and a dissatisfied customer who leaves bad reviews about the business online and has an argument with an employee. This affects the company image extremely badly.
But don't be afraid! Phone routing services allow you to forward incoming calls to the people you want as you want. The basic function of a cloud phone system (VoIP call routing) is call forwarding. These systems can route calls according to search reason, day of the week, time of day, and many other features.
In this guide, we will explain how route calls will be beneficial to your business.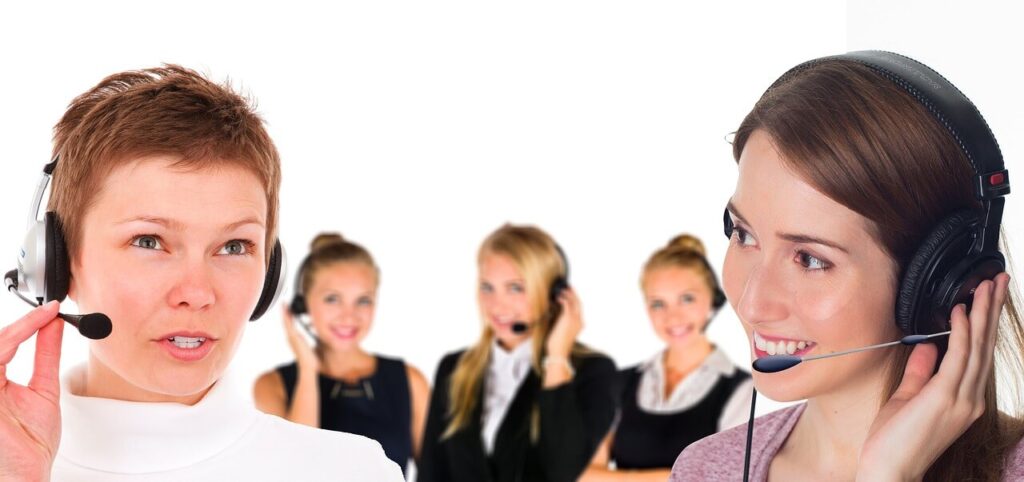 What Is Call Routing?
Call route is the process of automatically answering incoming business calls and routing them to predetermined people and groups within the team according to your preferences.
Call route is the ability of people to reach the right person instantly without dialing a separate phone number. What provides this system is known as a phone routing service. The route calls is also known as ACD.
A Real-Life Call Routing Example
Let's say you want to increase the spending limit on your business credit card. To do this, either call the number on the back of the card or find your bank's number on the Internet.
Route calls you will connect to here gives you some options. These options can range from opening a new account, accessing bank statements, disputing and reporting a payment or incorrect transaction, and requesting a card limit increase. Here you are told to dial a number for the action you want to select after the options
The company's phone system already knows you're a card member. Therefore, according to the transaction you want to do, the phone routing service directs you to the team that deals with credit limit increases instead of general customer service. It's that simple!
What is VoIP Call Routing?
Voice over Internet Protocol, abbreviated as VoIP, includes internet-connected software to make and receive calls. This software works over a phone.
VoIP call routing, also known as ACD, is basically similar to a call route. The only difference here is in the customization and programmability features between the two.
Using VoIP call routing in your workplace saves your business more satisfied customers and time.
If a customer is calling your business, you can use VoIP call routing so that everyone can answer that call. In this way, the person who picks up the phone can take the necessary information from the customer, write them down, and then forward them to the team, even if the team dealing with the issue is not there at that moment. Thus, since the customer does not wait, it positions itself in a more positive way toward your business.
How Does Call Routing Work?
VOIP call routing allows you to forward calls. When a customer calls your company, your cloud-based phone system accepts the call and forwards the customer to the relevant department.
The criteria used in this process are as follows:
Time: Both caller and contact center are considered in different time zones

Caller ID: Information about the caller's location is also provided

Auto attendant selections: Detected users from the auto attendant options menu

Delegate skill: Direct calls to your team members get results much faster

Interactive Voice Response (IVR): If the caller expresses their needs, the phone routing service can use artificial intelligence to direct the call
Different Ways to Route Calls
Search routing can happen in several different ways. This may vary according to your business needs. Check with your phone system provider to find out which ones are right for you.
You can get an idea by checking out the following:
Round-robin
This indicates that calls will be distributed within the team.
For example, your company employs 5 people. The first customer is forwarded to the first employee and the second to the second employee so that the calls do not overlap.
Regular
The normal type of call forwarding follows a specific sequence. Here, the order of priority is not looked at. Route calls always provides chronological routing.
Uniform
A uniform call route type will forward the call to the agent who has been available for the longest time. So if an employee is not receiving a call for a long time, the incoming call will be forwarded to him/her.
Simultaneous
This type of route calls are simple. All phones ring at the same time. If speed is important to your business, this system is effective. The employee who answers first will receive the call.
Weighted
These type of route calls allows managers to be routed to each call center agent. The sum of the ratio here should be 100%. This strategy works like a sales channel for new leads. This way of routing calls is very convenient for hiring new employees or directing calls to high-performing people.
Here you can make more referrals to your most qualified employee or employee with longer call times.
The Benefits of Call Routing
Phone routing service is not like call center logic. Route calls are really important for companies of all sizes and industries. The most important benefits are as follows:
Improving the customer experience by routing incoming calls to the best person

More efficient and faster business processes with more productive employees

Prevents phone calls from coming in after hours

Calls are forwarded to someone else when the employee is not available at the moment

As a result, route calls increase customer satisfaction.
Upgrading Your Phone System
Route calls are the modern VoIP phone system.
Analog phone systems may not be able to do this job. That's why you should switch to a phone system built for businesses.
A cloud-based phone system, with its user-friendly interface, allows you to manage your outgoing and incoming calls over the internet and keeps your customers safe.
In addition to efficiently routing calls, VoIP adds value to your business and improves your customer relationships:
Lower communication costs

Full flexibility for remote working

Exceptional call quality

hide your personal number
VoIP call routing is critical for your customers to reach you conveniently. Customers want to get their calls answered in a timely, efficient, and complete manner. Without route calls, your brand reputation may be damaged and you may experience difficulties.
How Does Call Routing Work with a VoIP Phone Solution?
Phone routing services work well with a VoIP phone solution because it gives you the possibility to customize it. In this way, you can customize the calls according to your business plan.
When someone calls your business, your VoIP system directs the call to the relevant department via an automatic menu. Since VoIP phone systems have advanced technology, you can customize your route calls process according to your business plan.
This may include forwarding calls to specific groups of employees at a specific time of day or day of the week. Moreover, it can have an emergency routing system to keep customers waiting. According to the customer's account information, you can transfer the customer to the customer representative that he/she is in constant contact.
All this and more is possible through VoIP call forwarding.
Why Is It Important to Have a Good Call Routing Strategy in Place?
A call routing strategy makes both your customers and employees happy and provides a more effective communication process. With the right strategy, you can quickly communicate with your customers and help them. Doing so increases customer satisfaction and builds loyal customers.
The right strategy also ensures that your employees have a more flexible work system. The efficiency of your business processes can increase as more flexibility will lead to more loyal and happier employees.
What Is Interactive Voice Response (IVR)?
In many VoIP call routing systems, incoming phone calls arrive at an automatic menu. The caller, depending on what they are calling for, explains the service they need with a voice command system in a few words.
The search is distributed here according to the answers given by the customer. This whole process is called interactive voice response (IVR). This process provides customers with a more tailored search experience.
Common Types of VoIP Call Routing
Because this technology is configurable and customizable, there are many ways to set up route calls. This allows you to identify methods that work for your business.
The 6 most common types of VoIP call forwarding:
Intelligent Call Routing (Predictive Behavioural Routing)
Smart call routing routes phone calls to employees who can best assist them. It uses call data stored in the VoIP phone system and matches customers with employees.
This type of VoIP call routing uses artificial intelligence to determine the caller's history with the business, behavioral profile, and more.
Geographic Routing
Geographic route calls route phone calls to employees in designated locations. The main priority here is to determine the customer's needs according to the location and the employee who is close to the location.
Relationship-based Routing
If your customers or your employees manage their accounts, this is technology you might need. In this route calls method, customers are routed to specific employees with whom they have a relationship.
Round Robin Routing
As above, in this route calls method, customers are equally directed to the team. The first caller is directed to the first employee, the second caller to the second employee, and the process continues.
Skill-based Routing
In a skill-based route calls strategy, callers are directed to qualified employees based on what they want and want to do. Users express their wishes through VR routing and are directed to the most authorized employee accordingly.
Time-based Routing
Time-based routing is especially important for businesses operating in multiple time zones.
This method call routes based on the employee's time zone or business hours. Practically, you can receive calls 24/7 and transfer your calls during business hours.
The Top 5 Benefits of Using VoIP Call Routing for Your Business
There are numerous benefits to using a VoIP call forwarding system for your business. Here are the features that can be beneficial for both your customers and employees:
1. Consistent Communication for Customers
For many businesses, the number of calls can be much more than they can handle for employees. This creates problems for both employees and customers. While customers are waiting too long, employees cannot keep up with the number of customers.
However, with the right VoIP call routing strategy, your business provides consistent communication for customers, and missed calls can be avoided.
Reduction in Abandoned Calls
Unfinished calls for any reason are a loss for a business. With the right route calls, customers can contact appropriate employees at the appropriate time.
Fewer Missed Calls and Voicemails
When the number of calls is too large, it becomes torture for the employees. This causes more missed calls and voicemails to accumulate. This situation is extremely disturbing for both customers and employees.
Intelligent call forwarding targets employees who are more available rather than putting more work on the employee who has already received too many calls.
2. Higher Customer Satisfaction Rates
Customers are pleased when phone calls are answered in a timely manner and an employee makes a sincere effort to assist them. Route calls quickly to increase customer satisfaction rates. Doing so increases retention rates and customer satisfaction. Satisfied customers provide an incentive to create satisfied customers.
3. Faster Problem Resolution
In today's conditions, where the internet has reduced our attention span to almost seconds, solving a problem quickly will be the solution customers are looking for. Unfortunately, some of the main problems of businesses that cannot solve problems quickly are problems such as not being able to answer incoming calls in a timely manner and even longer waiting times. These problems can cause customers to complain or leave bad reviews.
However, a suitable VoIP call routing strategy can easily solve these problems. In this way, both your customers and your employees do not have to wait for a long time, and your employees do not enter into business processes where they can achieve inefficient results in the face of workload.
4. Increased Efficiency Among Employees
Distributing incoming calls based on employee availability in power, how many people answered which call that day, who is available at the time, and who is authorized to receive certain calls improves efficiency and makes customers wait for less.
With smart VoIP call routing, a customer can be transferred directly to the most qualified employee who can assist him. This system also reduces the workload of the employees by solving the customer's problem quickly.
5. More Personalised Experience for Customers
Customers can quickly meet their wants and needs through a personalized experience. This personalized experience is one of the fastest ways to increase customer satisfaction and retain customers.