What is IVR?
IVR phone system (interactive voice response) is an automated business phone feature that gathers information by interacting with callers and giving them choices. It offers these options via a menu and then receives specific answers from the caller via voice response or phone keypad. and performs certain actions based on these responses.
What is IVR in Customer Service
With the IVR phone system, IVR's actions are based on the caller's choices. If what the caller wants is more different or complex, she/he can be directed by the IVR to another person who will assist them.
Furthermore, IVR phone systems can be deployed quickly and scaled easily, which can reduce customers' waiting time. An inbound IVR phone system is sufficient for general customer service needs.
.
However, the interactive voice response feature or IVR software had to be installed on a separate computer. And for all of this to work, a special phone card was required to integrate hardware components into a computer.
Moreover, since the programming language is complex and difficult to learn, it required an expert to install and configure it.
But now, thanks to modern solutions, IVR services that are automatically integrated into the systems are used. All the components needed for the operation of all these listed requirements are processed by the provider in the cloud. (such as phone, database, and server).
Thanks to this integration, it also works perfectly and seamlessly with other key features such as automatic call distribution (ACD). When any call is received, the IVR service interacts with the phone menu, providing callers with a range of options. The caller reaches the solution for her/his problem by touching the keypad. There are newer cloud contact centers and methods that allow the caller to interact with the system using their own voice besides the keypad. This is called the voice response feature.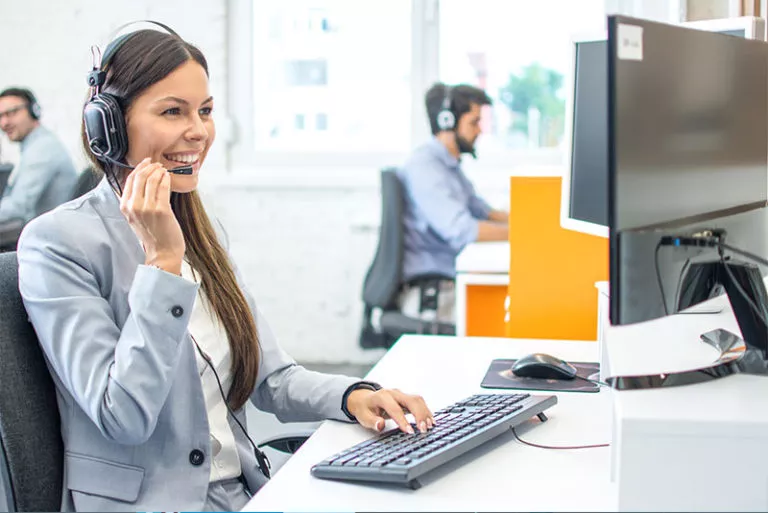 How Many Types of IVR are There?
It is important to pay attention to the types of features offered when choosing an IVR phone system. IVR service selected according to the needs will be very helpful to your working system.
Color or On-site
In hosted IVR services, the system resides in a cloud. In this case, the administrator undertakes the management and maintenance of telecommunication and servers. On-site IVR services integrate with the business' existing phone systems. And on-site IVR maintenance of these systems is the responsibility of the company using the system. This is why for most companies, opting for a hosted IVR system is often the best option
Inbound and/or Outbound.
Inbound IVR services handle the inbound call volume. Outbound IVR services, on the other hand, perform searches on an automatic search basis. While many companies offer both inbound and outbound IVR services, inbound-only IVR services tend to be cheaper.
Speech Recognition
In IVR phone systems with built-in speech recognition, users are also allowed to speak aloud in response to questions while using their phone's keypad. Speech recognition systems are generally more expensive than basic touch systems. For this reason, the needs of the company are very important in terms of which IVR to choose. If your company's IVR service needs are more complex, it's definitely worth the cost.
Self Service
When an IVR company offers "self-service" IVR, it usually means that the product/service is designed for basic use for inbound calls. If your business only requires simple call forwarding or bill payment and you don't need outbound calling, self-service is probably the way to go. It should be noted that many self-service options do not have speech recognition. But one of the most important things to know before choosing the self-service feature is that most of them do not have speech recognition features.
Text to Talk
IVR phone systems also differ according to whether they include a text-to-talk feature or not. A text is written in the text-to-talk feature of the IVR service. And a direction key is selected from the keypad in accordance with the request in this text. (such as please press 7 for …)
Integration
Many IVR service providers bring full integration with websites and CRM systems and existing databases. Naturally, services that offer integration often cost more than those that don't. However, they are much more advantageous.
In integrated systems, the customer can say and write their name or password and the IVR service can access the customer's information instantly. In non-integrated systems, the customer will need to communicate their identity and interest to a live person. Then the customer service representative will need to look up the customer's history in the CRM or database. This process can be challenging, unlike the integrated IVR phone system. In integrated systems, a much higher level of customer service is provided.
Dashboard and Analytics
Before signing up for an IVR service, it's important to know if the software system has the ability to view the dashboard and analytics and pull reports. Viewing the control panel offers great functionality in making it easy to operate your IVR system or replace it as needed.
As a result, features such as full integration, text-to-speech, and speech recognition may be important features that you should consider for your company before choosing an IVR system. An IVR phone system with these features can provide a great convenience for your company.
What Is IVR Payment?
IVR payment is an IVR phone system feature that allows customers to make invoices and other payments over the phone. This system is based on customers' security and third-party payment gateway applications.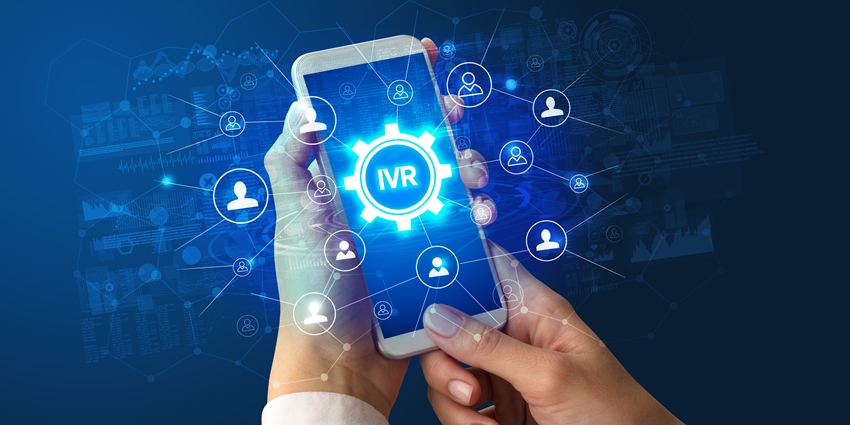 How Does an IVR Work?
Since the early 1960s, there was a button system for dialing telephone numbers. The tones produced when the key was pressed would emit a very high-frequency signal. In order for the IVR technology to understand these tones, it had to use an additional phone card attached to the computer motherboard.
But later on, many providers switched to artificial intelligence that allows the IVR phone system to answer callers. Voice recognition feature has also become available in this artificial intelligence. In this case, the markup language is used by IVR systems to process a phone call. With this style of IVR, systems can say the number aloud to the system. Thus, the caller does not need to enter data such as credit card numbers using the keypad.
In order to respond to the caller's requests, the IVR phone system can perform text-to-speech to automate messages. This provides an advantage in terms of time and effort. It saves you the impossible situation of taking the time to record every possible answer.
Thus, basic information such as minimum payments, due dates, and account balances can be easily generated by IVR and communicated to the caller.
What is IVR Menu?
The IVR menu is the system that enables customers to navigate and be guided through the IVR according to their needs. That is done by pressing the touch keypad or by their own voice.
How Do You Set-up Your IVR?
Setting up an IVR phone system used to be a complicated process, but it's not that hard anymore. Because IVR is now part of a cloud-based call center solution.
This can be done with an easy-to-understand drag-and-drop interface that you can easily access from your web browser. And so you can easily customize your IVR platform according to your wishes and needs.
All this not only enables you to take the most efficient actions for your needs but also reduces operational costs.
What are the Benefits of IVR?
We will examine the most common benefits of the IVR phone system:
This Leads to Better Customer Service
People often feel that their time is wasted when they call a call center. The caller may have to wait a long time to reach a live representative. Or, she/he may encounter delays in order to be transferred to another representative, because she/he is not connected to a department that is adequately equipped for the subject. Even after all this waiting, the caller's problem may still not be resolved. A properly designed IVR phone system can prevent all these problems from happening. And can easily solve the problem with a single call, eliminating the need for customers to call again.
So that customers do not think that choosing your company is a waste of time and money. And interaction with callers is made much more effective and effective.
The possibilities are more limitless than imagined for you to make the most effective IVR system. An IVR system selected according to needs can offer language programming options according to the customer's request and the language they can speak. It can also match personal information with the caller's phone number or account number. And it offers loads of opportunities to have the IVR call them by caller's name.
Helps You Project a More Professional Image
Because IVR services were expensive in the past, many people still associate IVRs with enterprise-level systems that only large companies use.
However, although this is no longer true, IVR is now a system that comes at a more affordable cost than even its in-house counterparts. Whether small or medium-sized businesses can use an enterprise-grade IVR phone system to project a professional image without incurring large costs.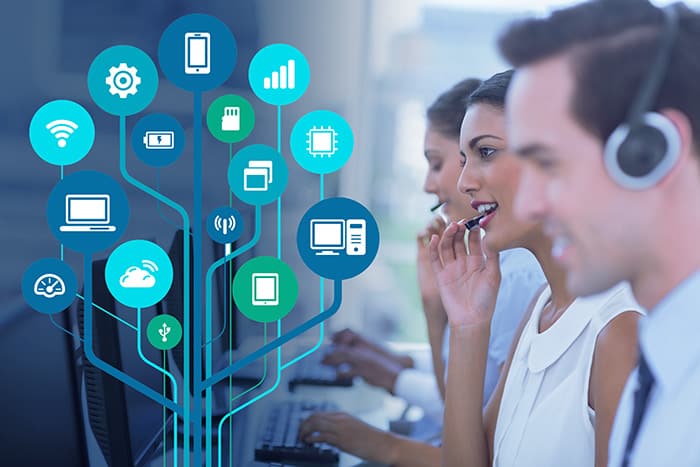 Improves Agent Performance and Morale
IVR makes your call center agent's job much easier. Thanks to query and categorization, the number of calls handled by an agent is reduced and agents don't receive calls that they cannot manage. This provides your company with a more productive, happy, and efficient call center agent.
Continuous Availability 24/7
Once the IVR is programmed, it continues to work unless you configure it otherwise, so the IVR service is not dependent on people to work.
So, your customers can call your company even in the middle of the night and perform their simple transactions with automated messages directing them.
Reduces Manual Errors
Because IVRs are automatic, they are not error-prone. Especially in companies that receive high volumes of calls, calls can often be forwarded to the wrong departments, which often creates problems.
However, since an IVR phone system always follows the same logical sequence, IVR prevents the problems that customers may encounter due to call errors.
Also, the business takes advantage of knowing that every caller has the same experience.
What is IVR'S Role in Customer's Experience?
Customer experience is one of the most important factors for the continuity and permanence of your business. Happy customers turn into loyal customers, which in turn can lead to more customer returns for your company.
A good and well-structured IVR phone service can also make a greater contribution than you can imagine to a positive relationship and communication with your customer. If you are looking for the best business phone system for your company, you can get professional help.