Businesses are looking for much better ways to provide a better customer experience. It can also be difficult to decide between the call center and the contact center. But the world of contact centers can be quite confusing. Apart from that, you can also consider a contact center for where customer interactions have gone. However, in the technology industry, there are many different definitions between call centers and contact centers.
What is the Difference Between Call Center and Contact Center?
What is the difference between call center and contact center? Customer needs and touchpoints continue to be increasingly complex today. To be successful, brands can't go beyond the fact that their customers embrace the channels they actively use and deliver memorable experiences. As a result, customer service departments go beyond the traditional call center. Today, contact centers have become the norm. It also makes it easier for companies to be accessible to their customers.
In this article, you will see the difference between call center and contact center. Thus, you can make your preferences by your goals and investments.
What is Contact Center?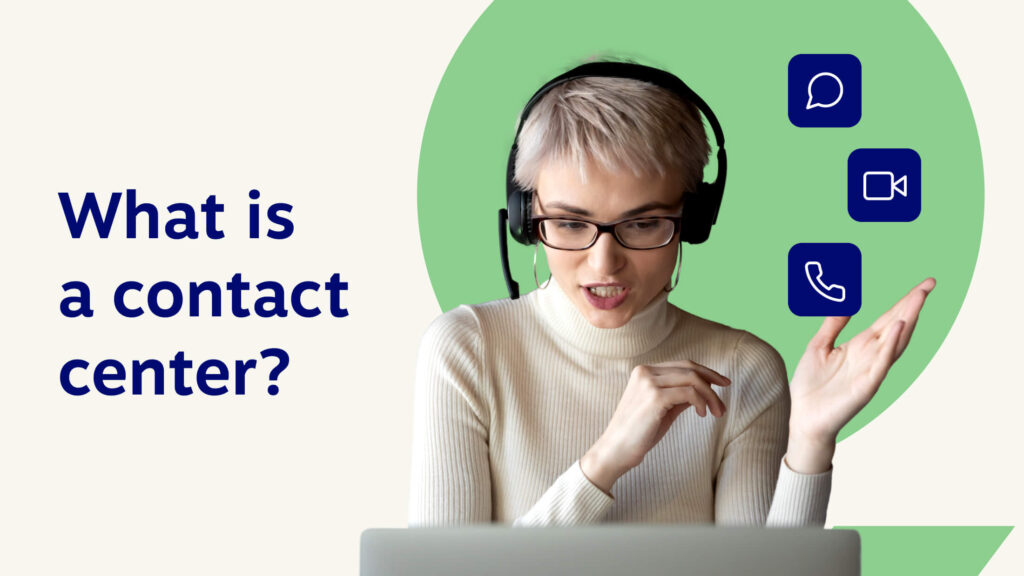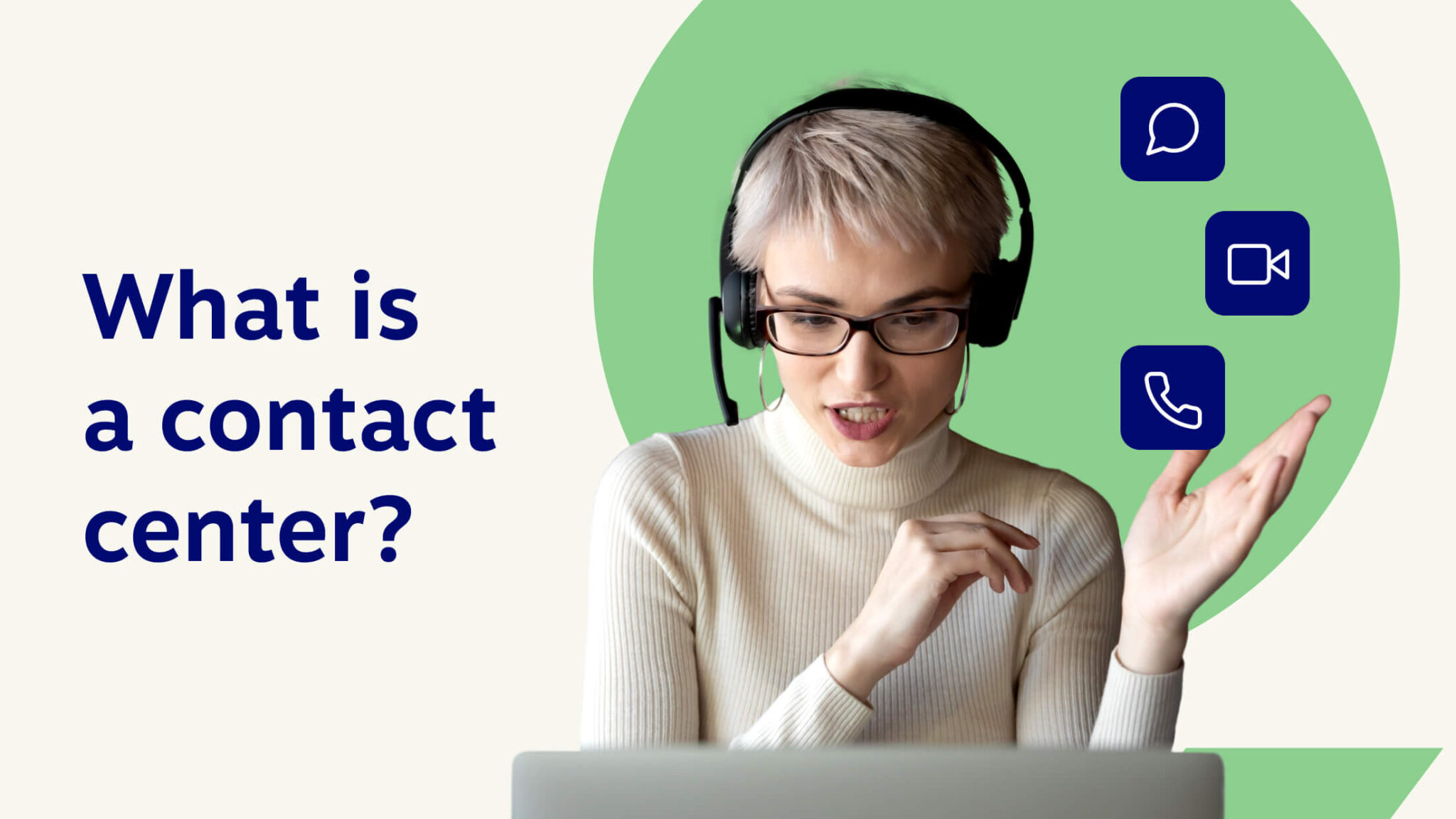 The contact center has customer experience specialists who include a wide range of digital service channels. These experts are very adept at delivering an exceptional customer experience in incoming and outgoing calls, e-mail, live chat, screen sharing, social media, etc.
Contact centers provide interviews with customers in the way they prefer. This is designed to make conversations easier as well. It helps agents be even more accessible so customers can get to a solution faster. Instead of dialing the customer service line for free and then putting the representative on hold, users can also send instant messages to a brand through their website or their preferred social media platform. Multitasking is also ensured while waiting for a response. This is also known as asynchronous messaging. It is also becoming more popular among consumers.
Alternatively, customers can send an email for non-urgent requests. It can also schedule a conference call. Companies can easily add to their lists of competitive advantages through contact centers. Automation and tools, including chatbots, are also common in contact centers. These tools have a much more proactive role for brands in providing important user information. It also helps them shorten wait times and save money and time for the organization as well.
When different formats and channels are also considered for customers to interact with a brand, contact centers will collect important data points from each user. It also helps customers have a seamless experience where they switch between channels.
What is Call Center?
A call center is a unit that also manages incoming and outgoing customer calls through most companies. Agents often provide phone support for customer inquiries. It aims to provide solutions in one search. Most small and medium-sized organizations have several dozen call center representatives. Others can employ hundreds of people through companies.
At the same time, among many companies, call center representatives typically cover 40 to 50 calls per day. Calls consist of general questions, billing questions, sales, order status updates, etc. In general, the use of software that has a CRM system is also made to reveal important buyer data that helps to give context to customers' calls. Another advantage of call center solutions is that customer service representatives can instantly jump into the conversation with the next caller to minimize downtime.
Call center agents also mobilize cross-sell and upsell opportunities, helping them generate more revenue per user. While dealing with more emotional clients in general, they are also trained to be outspoken, empathetic, and patient.
What are the Similarities Between Call Center and Contact Center?
There are differences between call centers and contact centers. But there are also some fundamental similarities. These are listed below.
Both Support Voice Search
A call center and a contact center's point of sale are the extra channels you have. However, this does not mean that both will not support voice. Many contact center customers use voice as their primary channel. They then use channels such as web chat, email, and social media as complementary solutions.
Due to high wait times, you can send a customer contact to use self-service options to check your help center as well. When this is the case, the use of other channels works well because customers still need help and don't want to be on hold. However, when you choose a cloud-based contact center, all the features and capabilities available in a cloud call center are also used.
Both Include Both Comprehensive Reporting and Analytics
When a lot of incoming calls or any customer connections reach your business, you also have tons of data. This information includes conversations and data from your customer relationship management tools. What you need to do with this data depends on the business needs you have. However, it has comprehensive reporting and analytics, both contact center and call center solutions.
Call center analytics provides details that are also relevant to real-time and past calls to your business. This makes it valuable in high-volume scenarios such as incoming technical support. With past trends, you can also optimize workforce management during the holidays. With contact center reporting, you can get information about customer behavior in other channels in addition to all your call details. If your website goes down, make sure you can see it first from your social media accounts.
The fact that everything is in the same place and can be used by all intermediaries is also a very important benefit. When access and information are shared between communication channels, it is called a multi-channel communication center.
Both Available in Cloud Environment
With the development of technology, there is nothing you can no longer put in the cloud. There are also some niche use cases for on-premises deployments. Yet only 4% of businesses resist at the point of transition to the cloud. Contact Center as a Service (CcaaS) is a term used at the point of cloud deployments of contact centers. Instead of installing a call center module in your phone system and adding too many separate servers per channel you need.
You can also download a desktop app instead. You can even access it through the cloud by logging into a web URL and all the channels you need. A cloud call center shows work in almost the same way. It also has features such as search streams and search sequences. You can start with the VoIP system and then progress to the advanced package, which includes IVR, intelligent callback, and quality assurance.
Should I Choose a Contact Center or a Call Center?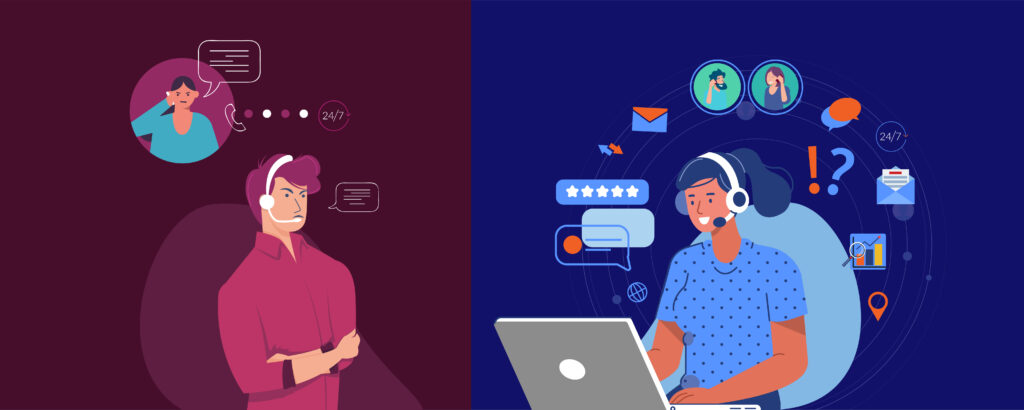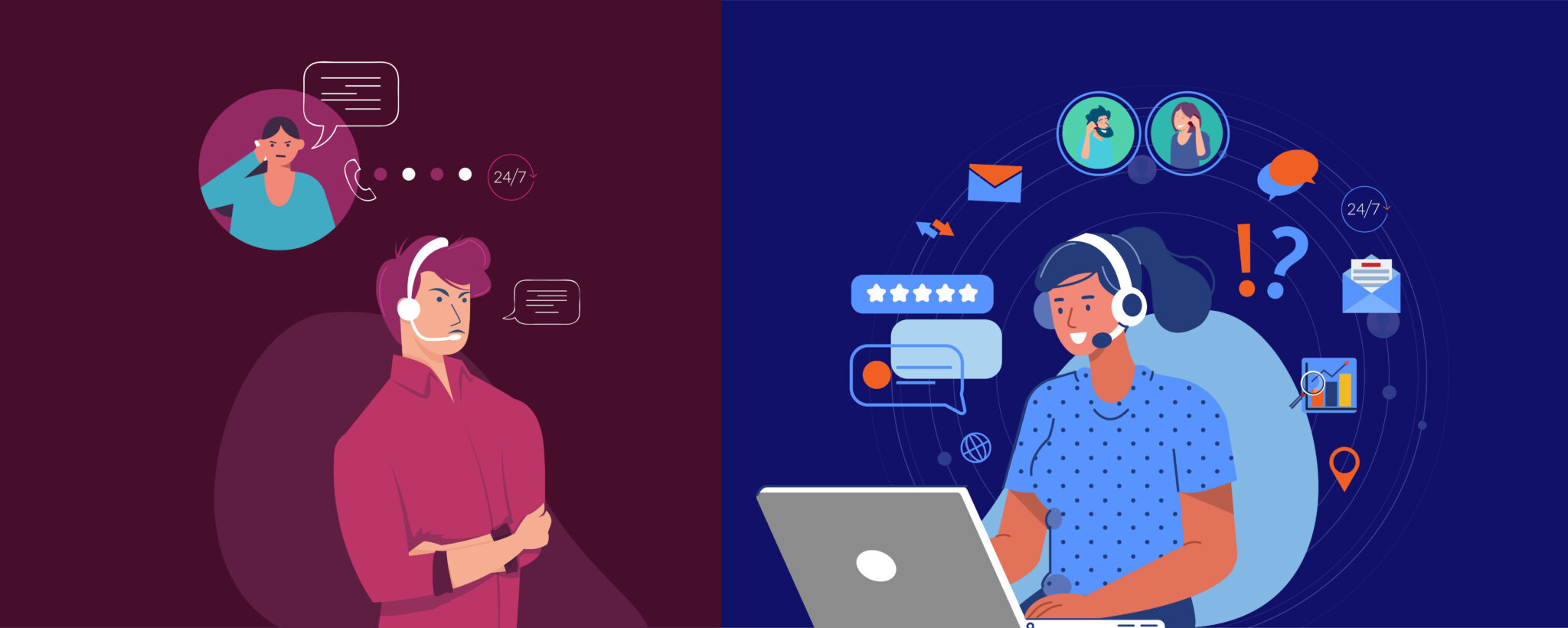 Making the right choice between call centers and contact centers is important to ensure customer satisfaction. Because you may even have the problem of losing your loyal customers. There are some guidelines to follow when choosing between contact centers and call centers. These are given below. So you can make the choice that's best for your business.
The Following Conditions Are Applicable for Call Center Selection
If the customer only wants to reach you
If you are sure that your customers will not use new channels such as web chat and SMS, it may be unnecessary to choose a contact center. The result is your blank reports and unused call center technology.
For some businesses, all they need is a simple call center service. In cases such as outsourced customer service functions, all you need is an incoming call center. If your business model makes calls for your customers, it would be a good choice to choose a call center.
If Your Focus Is Managing Call Flow
Apart from receiving simple calls, you can be tasked with managing complex call flows. When search volume is a key KPI, there is no need to discuss features such as analytical dashboards and custom reporting.
The Following Conditions Are Applicable for Contact Center Selection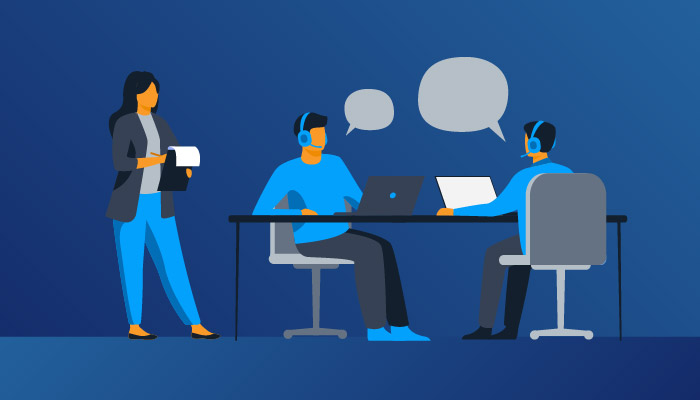 If Your Customer Uses Multiple Communication Tools
In some cases, you may have to choose a contact center instead of a call center. If your customers are already using email and social media to communicate with you, you'll need to connect the experience. Not doing so will not only save you money, but it will also mean that you will prefer not to repair the holes in the leaky hive. You should not run away just for the money.
It's all about strengthening your customer journey as well. Every time a customer calls you to find out what's going on in their Facebook query, you may not respond well enough. For this, you need to find another option. No matter how complex your customer journey map is, you need to respond when your customers need help. While you can choose an omnichannel contact center, don't force your customers on challenging paths that have repetitive tasks.
If your company is ready to Expand and Grow
If you have a call center solution, you don't need to have a call center for another time. Just because it's the same as it was or what you need today doesn't mean it's going to be right for the future. But it's important to make more informed decisions about adding more channels to your business.
Especially these situations were seen in sales negotiations. Telemarketing was quite popular until a few years ago. However, BDRs in outgoing call centers have shifted access to digital channels. The same effect can happen with your team. In many cases, the benefits of an omnichannel contact center include:
• Higher NPS
• Cross-skilled representatives
• Shorter wait times
• Cost-effective staffing
• Improvement in brand consistency
• Higher levels of customer satisfaction
• Improved customer retention
• Higher first-call resolution rate
• Free agents to provide expert support
• Multi-channel reporting and analytics
Ultimately, providing a contact center helps you serve your customers in their preferred channels. This is a huge benefit for your business.