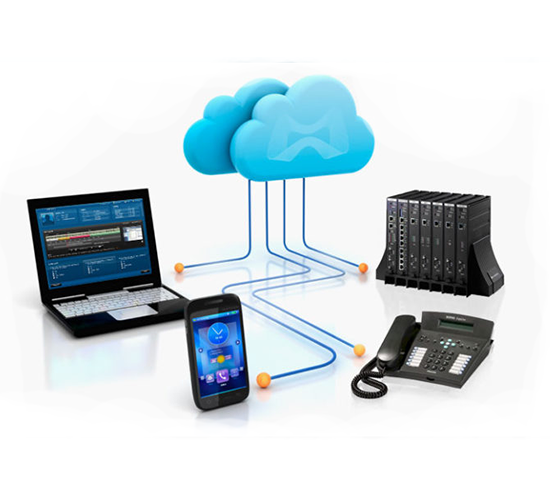 Businesses wanted a cheaper alternative to normal phone calls, and VoIP, which uses the Internet rather than landlines, has enabled them do so. Business owners can increase their income by reselling VoIP services
The drive toward VoIP is a component of a larger one toward digital transformation. Any business needs to communicate, but outdated telecommunications infrastructure can't keep up with the increasingly diversified workforce that depends on cloud services.
Let's dive into the wholesale Voip termination and learn the basics!
What Are Wholesale VoIP Termination Providers?
VoIP termination refers to the process of routing a VoIP (Voice over Internet Protocol) call to a traditional phone network or a device that is not connected to the internet. VoIP is a technology that allows users to make voice and video calls over the internet using a broadband connection. VoIP termination involves converting the digital signals used in VoIP into analog signals that can be understood by traditional phone systems.
On the other hand, wholesale VoIP termination providers are companies that offer VoIP termination services to other businesses or service providers on a wholesale basis. These providers operate large networks of servers and other infrastructure that are used to route VoIP calls from one location to another. Wholesale VoIP termination providers typically offer a range of different services, including domestic and international call termination, as well as services like voicemail, caller ID, and call forwarding.
Why Should a Business Consider Reselling VoIP?
Let's see why together:
It offers a predictable revenue stream
VoIP, which uses the Internet instead of landlines, has helped businesses cut expenses by providing a more affordable alternative to normal phone conversations. Business owners can increase their income by reselling VoIP services.
The drive toward VoIP is a component of a larger one toward digital transformation. Any business needs to communicate, but outdated telecommunications infrastructure can't keep up with the increasingly diversified workforce that depends on cloud services. In this sense, VoIP termination creates a reasonable revenue.
You can set your pricing
Pricing is up to the VoIP resellers. Since you can start selling VoIP at a minimal cost, this control is crucial. As your reseller business expands, you can establish a competitive price that enables you to turn a profit while also luring clients with a less expensive VoIP option.
By having the freedom to determine your own prices, you can maintain control over your financial situation and adjust your profit margins in accordance with your business strategy. Wholesale sip termination provider enables companies determine the prices.
It's an easy way to grow your brand
You can resell VoIP under your own brand to increase your credibility and reputation with the help of a reliable wholesale VoIP termination provider. As you will see further down, reputable wholesale suppliers will handle the technical aspects while you cultivate relationships with your clients.
Providing VoIP termination services enables you to expand the services you provide while also helping your business develop.
You can work from anywhere
To become a VoIP reseller, you don't need a physical location like a shop or office. All you require is a website and an account interface, both of which are frequently provided as part of your reseller hosting contract. You can choose your own working hours and locations as long as you have an internet connection.
The best providers offer low start-up costs and quick setup
You might simply need a reseller hosting account to get started as a reseller, depending on your wholesale VoIP termination provider. You don't need to add staff or buy any new equipment. Most of the work is done for you by your wholesale partner.
A wholesale VoIP termination provider's reseller packages should include everything you need to start reselling. You can begin selling right away.
Billing is taken care of
The best wholesale suppliers will take care of your client billing. Simply make an order for your customer is all that is required. From there, your provider will take over, managing payment processing and giving payment instructions to your consumer.
Customer and technical support are included
Reseller accounts are well-maintained by a reliable wholesale supplier. This indicates that all of the necessary servers and security are in place for you. The infrastructure is taken care of by the provider, which makes your work quite easy.
You are not required to do technical services like server updates and security adjustments. Additionally, if you have any problems, customer service is always available to help you get back on track.
What to Look for in a Wholesale VoIP Provider
Let's see the features together:
Quality
While your connection and bandwidth have a role in the quality of your VoIP calls, certain providers go above and above to guarantee crystal-clear talks with minimal pauses.
Before delivering you their service, a good wholesale voip termination provider will make sure you receive high-quality service and will provide you advice.
Reliability
An extensive service-level agreement (SLA) that addresses quality and uptime is something that good wholesale VoIP termination providers make sure they have. The SLA outlines the steps to take in the event of a disaster in addition to other crucial facts.
Price and features
VoIP rates and offerings vary between companies. For instance, you might require a VoIP package that your provider does not specifically offer. A solid wholesale VoIP termination provider will offer you a package that is customized to the particular needs of your clients.
Business continuity and security
Check to see whether your VoIP termination provider has business continuity built in, which will route calls to other locations, landlines, or mobile devices in case of a power outage or disaster.
Security is crucial in light of the rise in cybercrime and occurrences of identity theft. To avoid fraud and security lapses, a reputable service must have security measures. Modern, effective network and system security procedures are among these methods.
Support
To help you support your customers, your wholesale VoIP termination supplier should offer simple configuration instructions. You'll want to be able to immediately contact professionals who can help if you ever need it.
Future-Proof Your Business
Reselling VoIP promotes your company as a top provider in the fast developing field of cloud communications technologies. Reselling VoIP has many advantages for business owners, including building your brand and adding a steady and regular revenue source each month.
It's not difficult to select a wholesale VoIP termination service.
You can find a service who genuinely cares about you and provides you with fair conditions, brisk setup, and respectable commissions.