Today's commercial communications are not just about voice calls. It contains much more of these. Phones are still a critical tool in the age of technology. However, professionals use many different technologies together to chat. It's not unusual for the average employee to rely on phones, email, mobile apps, chat, text messaging, and conferencing at any given time.
Technological developments have also managed to expand the options that companies have for business phone systems day by day. To save costs, organizations are switching from legacy options such as the Primary Speed Interface to more integrated options such as Voice over Internet Protocol (VoIP).
Switching to internet-based phones is the right choice for some companies. But VoIP alone is not a sufficient solution for many businesses today. Many organizations can also benefit from a unified communications approach that also supports voice, text, conferencing, mobility, and more. If you're evaluating new business phone systems, you might be wondering what the difference between SIP and VoIP is, known as the Session Initiation Protocol. In this article, we will tell you all the pros and cons of SIP VoIP.
?
There are questions such as what SIP VoIP servers are. We will make separate statements for both. So, you will begin to understand the subject much better. If it is necessary to explain the VoIP server, it is necessary to start with the basic information. VoIP stands for Voice over Internet Protocol. Unlike the traditional PSTN and Public Switched Telephone Network, it is a telephony format that originated using the internet. In addition, the VoIP protocol is a way of exchanging information between computers. In this sense, VoIP performs voice data exchange by using the internet protocol, which is the mail system of the internet.
VoIP can also be used with apps like FaceTime to facilitate communication between endpoints. A VoIP server makes it easier for businesses to transition from traditional phone line systems to digital, online systems. It also uses the computer network instead of using standard phones to provide telephone service.
To explain SIP among the SIP VoIP program options; it Stands for Session Initiation Protocol. Allows two or more people to start, join, and end a communication session. In this sense, it is the signaling protocol that helps. There is also a common use of this concept in IP telephony. You can consolidate your resources by using the SIP Trunk infrastructure. Thus, you can carry out your communications in a clearer and higher quality way.
One of the main differences between SIP and VoIP phone is that SIP supports multimedia. VoIP can only send and receive voice messages. But SIP can also send pictures and videos. SIP servers can transfer much of the process side of things to the individual user's system instead of the central VoIP server. Decentralized SIP can manage large amounts of data traffic without performance impact.
Voice Over Internet Protocol: What Is It?
As we mentioned above, VoIP stands for Voice over Internet Protocol. It is a broad term that includes all searches over the Internet. VoIP can play a role in the provider, with certain apps like Google Hangouts and Facetime. And other modern protocol technologies and open standards in SIP enhance the overall experience for businesses. VoIP capabilities, including conference calls and the ability to manage a higher number of callers, give you huge year-round savings in business communications. In this sense, VoIP and SIP are not completely different technologies. SIP VoIP also shows the way to transfer various messages from one place to another. VoIP controls voice exchanges, while SIP controls multimedia messages.
What are the differences between SIPTrunk and VoIP Servers?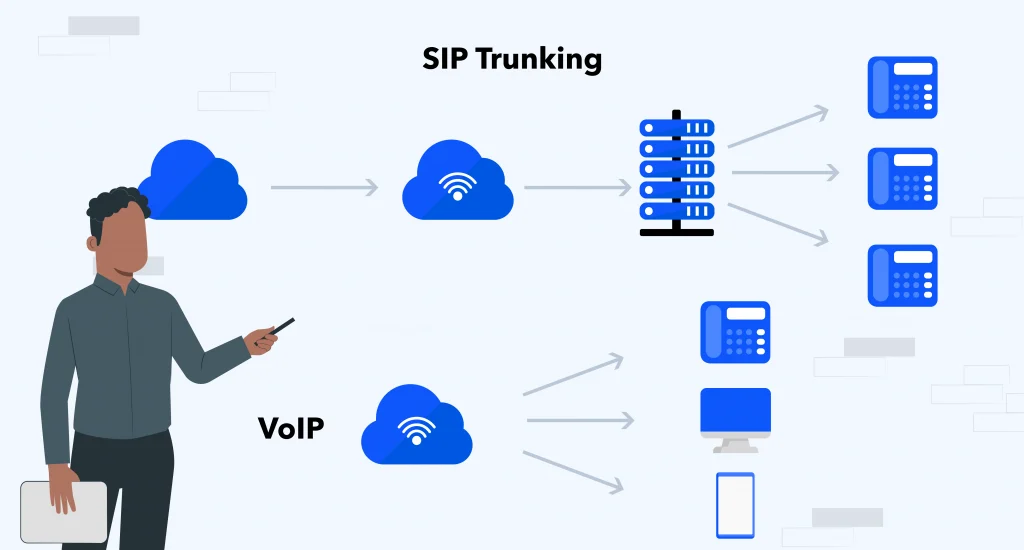 VoIP and SIP are not a direct comparison. While VoIP is a term that can describe any internet-based telephony service, SIP is often the communication protocol used for the VoIP distribution type. The roots of VoIP technology date back to 1970. However, it has gained significant popularity as a technology in the last 10 years.
Especially in the months and years following the start of the Covid-19 outbreak, the transition of the workforce to more remote, hybrid working environments has helped to spread this technology. Your business communications solution is more important than ever and more robust and flexible than ever.
Before you know whether VoIP or SIP is a better solution for your business in the current environment, it's important to know what both solutions do. VoIP is a broad term used to refer to internet calls over the internet instead of traditional phone lines. VoIP is a use that relies on the location and connection of a public switched telephone network to transmit voice packets. SIP was a protocol used in VoIP applications to initiate, maintain, and end multimedia communication sessions. SIP voice over IP supports the signaling and control of video and messaging applications. The owned SIP Trunk service can offer VoIP and Unified Communications as a Service (UCaaS) in general.
Modern Telephone and Communications
In simple terms, when the phone has a speaker, transmitter, and receiver of the device, information such as voice and fax can be transmitted electronically over long distances. With the advent of computers and the replacement of the telephone industry, these definitions have changed gradually. Telephones and telecommunications have become interchangeable in many cases. When phones began to use the radio to transmit signals, the distinction between the two began to blur even more.
IP phones were born later. It traditionally uses the internet instead of telephone services to exchange information, even if it is only verbal communication and voice. Unlike traditional phones in this sense, IP phones have much fewer restrictions on the type of information that can be exchanged.
With this technology, old-fashioned phone calls can now turn into video calls with a switch in half. If a partner at the other end of the line needs a digital file, your customers can snag it with a few clicks.
One of the biggest savings of using the internet instead of traditional PSTN phone lines is that you don't have to pay long-distance fees. Your customers can make online calls abroad without paying any fees for their phone provider to establish an international connection. Thus, it has been the beginning of the savings of VoIP and SIP businesses.
Advantages of VoIP Servers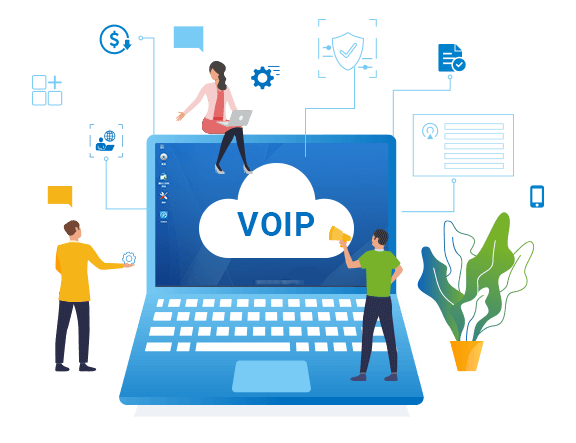 One of the critical advantages of VoIP is that it provides flexibility. It can be adapted to suit a wide variety of scenarios, from routing calls to supporting decentralized telecommuting. You don't need much to set up a VoIP server. All your customers need is the network. VoIP is a cost-effective upgrade from a standard, legacy phone. The hardware involved is not as expensive as a phone system, which in the long run is old-fashioned. It can also quickly increase costs while scaling up for a large business.
Unlike analog phone systems, VoIP systems have a much better line quality. Old-type power plants also cause quality losses due to the copper cables used. But VoIP calls are redirected directly through digital means, preventing data degradation.
Apart from these, although VoIP has its advantages, it also has disadvantages. If you are working with old equipment for beginners, you should switch to a new phone system that can handle VoIP accordingly. This protocol also depends largely on internet speed when it comes to quality. If the broadband of your business is not zero, you can fall behind the quality of VoIP technology in this sense.
Advantages of SIPTrunk Servers
SIP servers are a pretty good use for businesses that want to instantly apply them to internet phones. At the same time, SIP can be adjusted during peak times and can be reduced for quiet ones. In this way, it provides companies with great control at the point of distribution. The SIP server is also a virtual configuration. This makes it even easier to manage and scale.
SIP Trunk overrides traditional phone lines and significantly reduces costs. Since the connection is internet-based, it is suitable to use for business continuity. As with standard VoIP systems, SIP Trunk depends on the internet speed of your business. You also need to explain to your customers that SIP is just a way to get VoIP. In short, there is no opposition between SIP and VoIP. However, SIP gives you much more control over a VoIP system. It allows for more advanced features such as telephone conferencing.
Companies that used to own older phones can now upgrade their voice capabilities using their SIP servers as well. SIP includes many features: video conferencing, chat, instant messaging, desktop sharing, whiteboards, and business analytics. Businesses also benefit from the advanced telecommunication infrastructure thanks to SIP servers. It is also quite easy to use. Lightweight, cost-effective, and direct design enables organizations to deploy, maintain, and expand while relying on fewer resources.
How SIP Trunking Benefits Companies
Keeping up with newer technologies can cost any company in advance. But it will burden them in the long run. Instead of legacy PBX hardware, SIP Trunk helps you communicate more digitally.
The use of SIP causes much less bonding pain for businesses. It potentially means money coming back into your pocket to resell these services. Depending on the provider you choose to partner with, pricing is often affordable and simple for small businesses. You need to make sure you find the right partner at the time you do your research.
The best SIP provider is generally handled with monthly fees calculated per person. This makes it easier for your customers to pay, budget, and manage costs just as much as they need. If something goes wrong in a technical sense, you won't need to hire an outsourced technician to fix it. Your SIP partner will always be there to help you in this regard. Instead of downloading boring and complicated software, a much better provider will offer mobile management in addition.
Scalability is another important factor to consider when deciding on communication providers. SIP Trunk always provides its users with a scalable solution. PBX hardware systems require your customers to invest upfront with the idea of growing in the future. But new scalable systems allow you to pay for the capacity needed over time. With SIP Trunk, your customers can forget to swap hardware for fluctuating growth and downsizing.
What Tools Are Need for SIP Deployment?
What equipment is required at the point of SIP deployment? Users are also closely interested in such situations. The best news you can give them in this sense is that the SIP server is highly scalable. With the right provider, any business can invest as much or as little in SIP as it wants. The actual range of the existing hardware in this sense is quite wide.
In general, a few items are sufficient for SIP. Except for existing IP phones and a working internet connection, the only absolute requirement for SIP is the service plan. It is possible to provide the service package by partnering with the best SIP Trunk resale program available. SIP uses your customers' existing connections. Therefore, it is quite simple. If the office has a network infrastructure, the use of SIP can also be sustained.
If your customers want to make and receive video calls, they will need to invest in some additional hardware. In this case, it will also need some webcams to get the video. Businesses are also likely to want a few extra pieces of equipment. For example, conference phones offer a new level of flexibility for meetings. Users may also want to invest in headsets, especially for call center environments.
Why SIPTrunk is better than VOIP Servers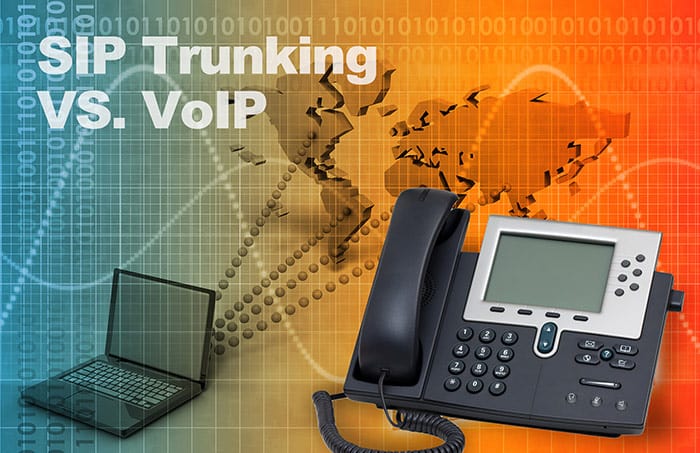 As it turns out, SIP offers businesses a lot more capabilities than standard, core VoIP technology. You're no longer limited to voice or video calls. SIP also helps users exchange files and other data formats over the Internet. When you look at VoIP and SIP, you can see that there is not always a simple comparison. SIP is very useful for performing VoIP. For this reason, we can call it another gear in a communication machine.
You can advise your customers to move from a standard VoIP to much more specialized services such as SIP Trunk. So, they can start to see the benefits directly. SIP helps people save money on their businesses no matter how or where they work. It's also one of the easiest ways to communicate effectively.
If you are an independent consultant who is interested in improving the communication of your customers and reducing their costs, you can benefit from SIP Trunk solutions through VoIPinger. With VoIpinger, your customers can now easily switch to SIP.
Finding the Perfect Match for Your Company Between SIP and VoIP
The debate over which is better SIP VoIP usually arises among those who are considering switching to internet-based phone systems. It should also be noted that VoIP and SIP are not a direct comparison. The most useful question here is whether voice-only VoIP telephony service provides the best service for your business. This is whether a SIP application with Unified Communications tools is more appropriate.
For many businesses, VoIP and UCaaS are a much better comparison than VoIP and SIP. The factors in helping you figure out if UCaaS is the right match can include your budget and willingness to adopt multimedia communication tools. If your organization already uses collaboration applications and technologies that are a component of Unified Communications, you may have a strong use case for adopting SIP.
SIP also allows businesses to easily exchange messages, videos, files, and other data formats over an internet connection. It enhances VoIP capabilities beyond just voice calling. Switching directly to SIP and Unified Communications is less costly and more efficient for many companies. When shopping for a new business phone system, it is not easy to understand your options and evaluate the quality in this sense. For this, you can contact VoIPinger for the necessary help.
---