VoIP is short for Voice over Internet Protocol, and VoIP technologies send voice, video, or messages over IP. VoIP systems work over the internet or computer networks. VoIP converts voices to digital signals over the internet. How VoIP phone systems work is a matter of curiosity for many people. In this article, you can find the essential information about VoIP technology.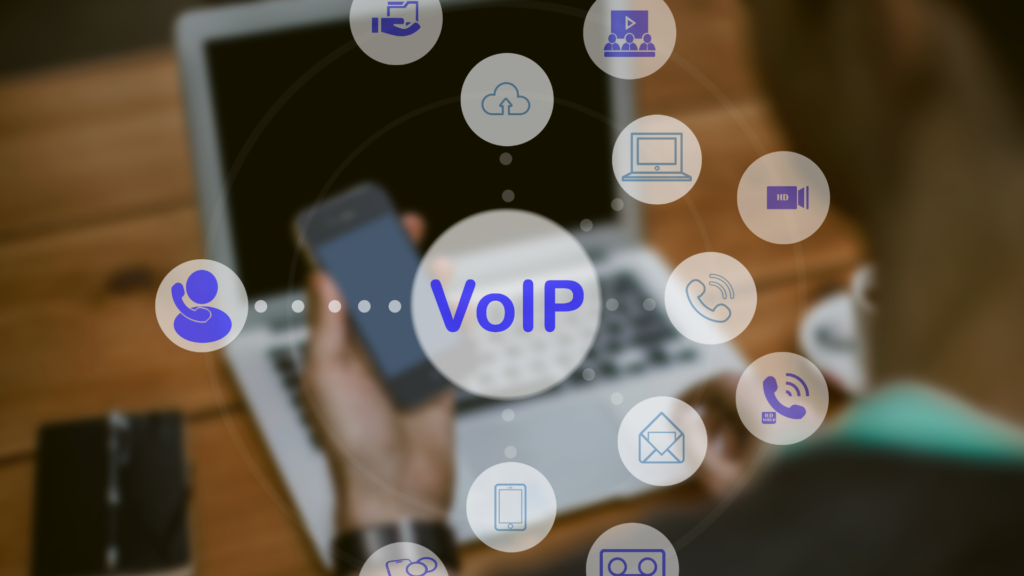 What is VoIP?
VoIP is a technology that allows phone calls over the internet using IP. VoIP technologies work directly with an internet connection. With a broad-based internet and a compatible VoIP device, phone calls can be made much cheaper or free of charge. Also, with VoIP technologies, you don't need landlines; you can use the system with VoIP phones, even if VoIP mobile phones. VoIP technologies are now widely preferred by businesses all over the world. It provides many advantages, especially for small businesses.
Working of VoIP Phone System
VoIP, is a technology that allows you to make phone calls over your internet connection instead of a landline. Converts VoIP audio signals to digital signals over broadband connections. All you need to use VoIP is a high-speed internet connection with a router and modem.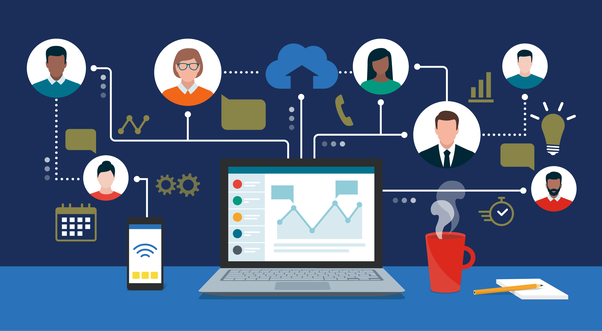 VoIP has many modern features compared to landlines. In this way, it is more valuable than a landline. The system has transparent functionality. It prevents mistakes in communication. VoIP works over the internet means that you can store your data in the cloud. Thus, your data is always safe. It also lets you manage everything in an online dashboard, including phone calls, forwarding, or new numbers.
Why Do Businesses Use VoIP?
VoIP technology's advanced features provide many benefits for your business:
Lower Cost
VoIP systems use your existing internet connection for your phone calls. Traditional landlines are charged for every minute of call time, which is more costly for your company. The VoIP phone system allows you to make longer calls at a lower cost. In addition, since VoIP phones are completely internet-based systems, there is no price change for international calls.
In addition, since VoIP phones are completely internet-based systems, there is no price change for international calls. For this reason, making international calls with your VoIP phone instead of a fixed line gives you a significant cost advantage. In this way, your internet calls can be free, and you can continue to make free calls by adding the number you will call internally to your system.
Anytime, Anywhere
With VoIP, you can continue to work wherever you are. This is one of the reasons why VoIP is so preferred. If you have an internet connection, you can make calls from multiple devices, including VoIP mobile phones. With VoIP, your employees can also work remotely.
Advanced Features
Unlike landlines, VoIP has many advanced features. VoIP allows you to make calls and enables you to have features such as instant messaging, status information, teleconference, video conferencing, voice mail, and receiving faxes via e-mail.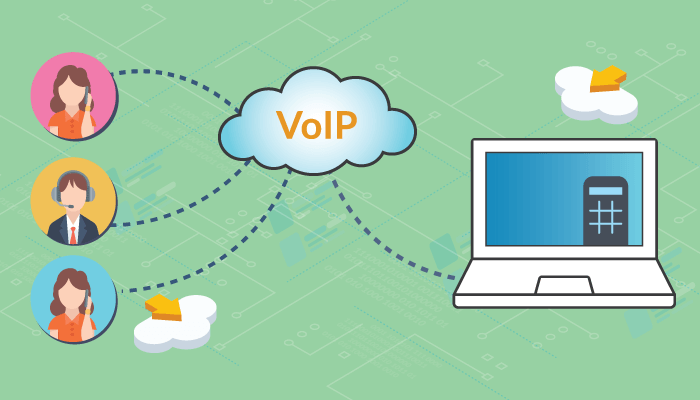 Flexibility & Scalability
VoIP technology has excellent scalability and flexibility. As your business grows, you don't need to buy expensive equipment or extra lines. This makes your business prepared for all scenarios. You will have the opportunity not to spend extra for situations such as the growth, the relocation of your business, or the increase in employees.
Briefly, VoIP;
Increases the productivity of your employees
Increases your work efficiency
Keeps your data safe
Decreases your cost
Making a Call Using VoIP
First, you need a VoIP service that you can get from a VoIP provider. It is important to choose a legitimate and reliable provider. The other thing you need is a strong internet connection. You can use any device to make a VoIP call. You can use the VoIP system via ATA (Analog Phone adapter) if you have an Android phone. In this way, your phone will have the IP address you need to make your calls. Most of the apps also work on your android phones if you have a strong 4G network.
VoIP Phone System Requirement
Network Bandwith
For VoIP you need a reliable internet connection such as DSL, cable or fiber from an Internet Service Provider (ISP). The standard bandwidth required for VoIP is 100 Kbps per device. However, your bandwidth may vary depending on how much data you use and the features you use. If you are using too much data and features, you need to increase your bandwidth.
Mobile Devices
If you have a strong internet connection, employees can work efficiently with VoIP phone systems. But choosing a suitable VOIP device is also essential. For the VoIP system, you need to select one of the Softphones, SIP Phones, or Analog Telephone Adapters.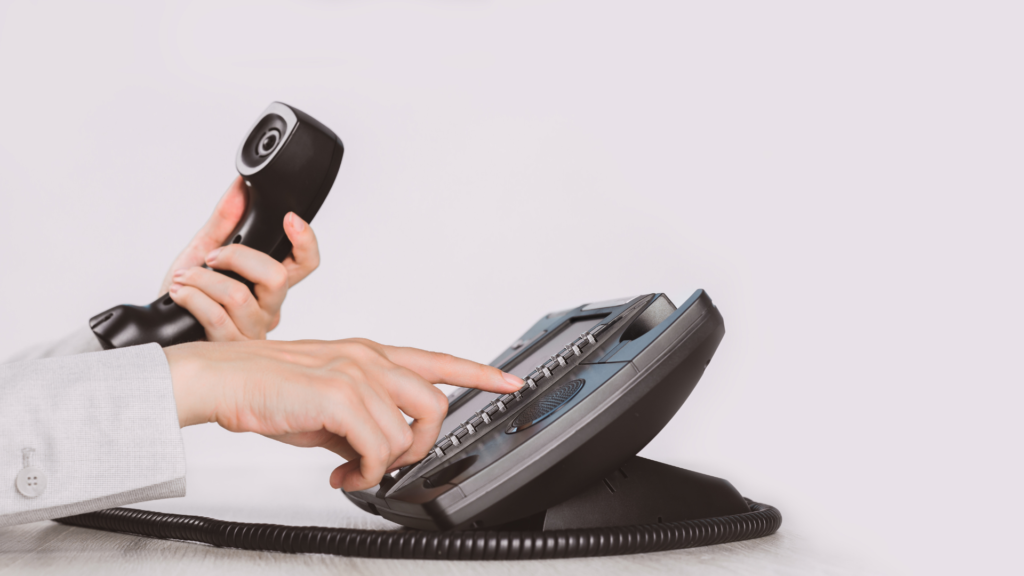 Softphones: You don't have to have a Traditional phone to use VoIP. Instead, you can use VoIP technologies with a mobile phone, laptop, or desktop computer. But to use VoIP on these devices, you need to install VoIP applications.
SIP Phones: Actually, all VoIP phones are SIP phones. They allow you to make calls through a VoIP service provider. With Voipinger, you can choose the most suitable desk phone for your business.
Analog Telephone Adapters: You can use VoIP on your analog phones via analog telephone adapters. ATA is reliable, but you may not be able to use all features on analog phones.
Selecting a Best VoIP Phone System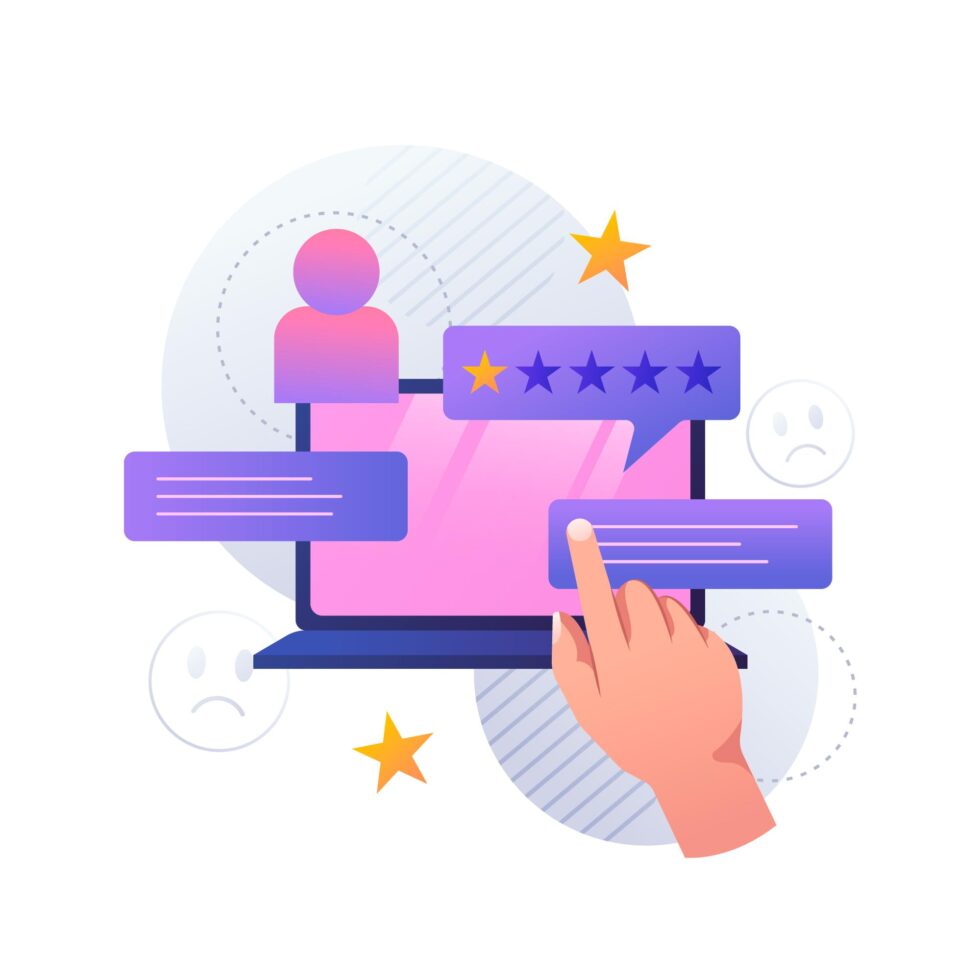 There are factors to consider when choosing a VoIP system:
Initial cost
Reliability
Company's reputation
Ease of use of services
Transparency of the providers
Customer reviews
Conclusion
VoIP is one of the most popular technologies used worldwide in recent years. Thanks to the many advantages it offers compared to fixed lines, it dramatically increases the efficiency of your business. It would be best to have a strong internet connection and a VoIP phone -even a VoIP mobile phone- because VoIP transmits voice signals over the internet. This article has covered the essential information you will need about VoIP systems. If you want to use a VoIP system in your business, you can contact us.
Can you keep your existing phone number on VoIP?
Yes, you can keep your own phone number when you switch from a traditional landline to a VoIP system. It will be sufficient to request a number change from the provider.
Is there any backup option if you lose your internet connection?
You have the option to backup even if your internet connection is interrupted. You should check this feature of your provider.
Can I use my existing phone for the VoIP phone system?
You can use the VoIP system with your existing phone. But you may need an ATA (analog telephone adapter).