What Is a Multi-line Phone System?
The system designed for institutions and organizations that need to support more than one phone line is called a multi-line phone system. While single line phone systems only provide one call at a time, multi-line phone systems support multiple calls at a time for your small business. For this, each call is assigned to a specific line by a central control unit. Multi-line telephone systems are mainly divided into modern digital systems and traditional analog systems.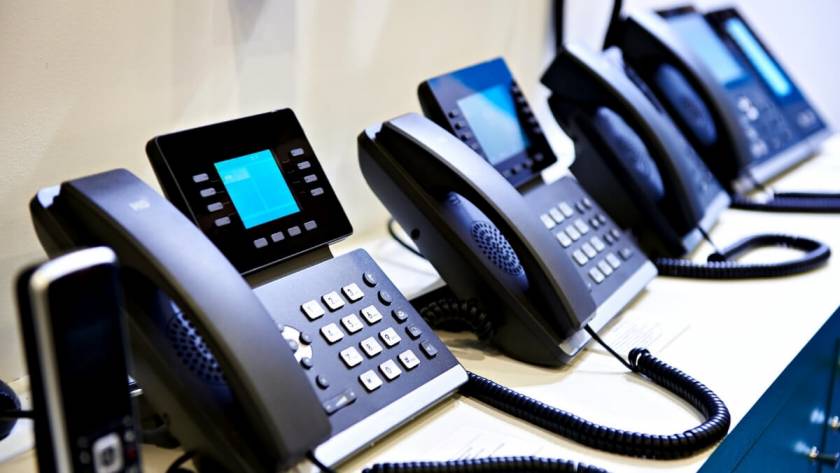 Analog Multi-line Phone System
If you need two or more lines, it can be said to be an inconvenient and expensive method, as the additional line will be subject to additional charges in phone companies. It can be called an inconvenient and expensive method for the need for two or more lines. Because the phone companies charge extra for the additional line.
Another analog multi-line phone system for your small business is the traditional PBX system. A physical control unit is used in PBX to manage telephone lines. If more telephone lines are desired in the future, this system will require special cabling and equipment. Therefore, it becomes difficult and elaborate. In addition, the maintenance of the analog PBX system is more costly compared to the voIP system. That's why, traditional systems are gradually disappearing as the use of digital multi-line phone systems for small business and every type of business becomes widespread.
VoIP Multi-Line Phone System
VoIP multi-line phone system stands for voice over internet protocol and is a more modern and efficient option. VoIP uses the internet to make and receive calls. VoIP multi-line phone systems for small business and for every type of business is more reasonable. Because the voIP system can grow and scale with the business, and it provides significant savings by removing the need for physical phone lines.
How Does a Multi-line Phone System Work?
The way of working should be examined separately as analog and voIP. Each call made with an analog system uses its own physical line and if all lines are busy, another incoming call is missed. In the VoIP, the voice is converted into digital data and sent over the internet and more than one cross can share the same line. A hosted PBX can also be used as a cloud-based service without requiring any hardware or software. All that is required is a quality and reliable internet connection.
Types of Multi-Line Phone Systems
The most common systems are systems with 2-4-6 or more lines. But multi-line phone systems for small business can be divided by the number of lines they support.
2-Line/4-Line/6-Line Phone Systems
Multi-line phones are like having more than one phone. 2-line ones are the most basic type of system and 2 calls can be made at the same time. Multi-line phone systems for small business are the most widely used area. Multi-line phone systems for small business are quite common and these are often use 2-line phone systems at first.
Multi-line phone system with 4 simultaneous calls is the most suitable option for businesses with medium call volume.
If there is a very heavy traffic coming to the business, it would be most logical to get a 6 or more-line phone system. This system can support as many lines as needed.
Flexible Phone System
A flexible VoIP system allows adding and removing lines as business needs change, depending on the day, week, or specific hours.
This is one of the best multi-line phone systems for small business waiting to grow.
Unlike traditional systems, the number of calls received with the voIP system can be increased rapidly. Also, you don't need a desk phone for this. By converting the computer or mobile device into a voIP phone, multiple lines can be established even while on the move or working remotely.
Why a Business Should Consider a VoIP Multi-Line Phone System
Modern communication technology has advanced considerably and there are many reasons for businesses to switch to a digital multi-line phone system. Digital multi-line phone systems for small business provide more flexibility and features. This is very good for saving more and making more money. And as businesses grow, they scale accordingly. Consequently, multi-line phone systems for your small business can cause huge changes for you.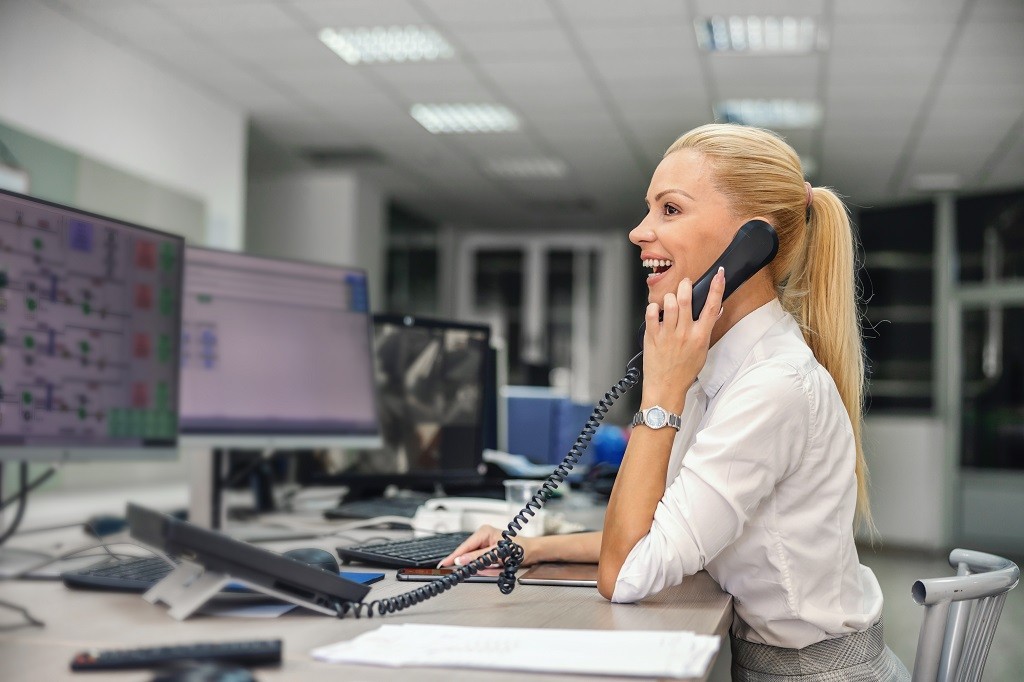 Benefits of a VoIP Multi-line Phone System
Multi-line phone systems are very useful for any business, both small and large, most notably the ability to offer multiple simultaneous calls. The most obvious and some advantages of this system:
Cost Savings
VoIP multi-line telephone systems are much cheapest to install and maintenance than conventional line systems. Aside from that, it is also cheapest than the conventional system. the voIP system has a lot of features that cannot be added to the traditional system.
Greater Flexibility
With the cloud-based system, calls are routed over the internet, and it is possible to make calls from anywhere with computer, tablet, or smart phone.
This is also advantageous for employees who work remotely and who travel frequently, as it is possible to make phone calls anywhere with internet access.
Increased Productivity
Multi-line phone systems greatly increase the productivity of the business in terms of communication.
This system helps to improve both internal and external communication within the company. With this system, calls do not go unanswered, and cooperation between team members increases with call forwarding and conference features, so employees become more productive.
In addition, thanks to the cloud-based system, employees can receive their job searches from anywhere with an internet connection. So they can stay connected and productive even outside the office.
A multi-line phone system can make a huge difference in the productivity of a small business.
Easy to Scale
Multi-line phone systems for small business are very useful. Because as your small business grows, it can scale with the growth rate, without the need for additional costs and without interruption. In traditional and multi-line telephone systems, this is quite difficult and complicated to do.
This scalable feature also offers unmatched convenience for businesses that experience seasonal spikes or fluctuating search volume.
Professional Image
In today's business world, first impression is a very important factor to be competitive. When customers call your business, encountering a professional-sounding search system puts you in a very advantageous position. Multi-line systems offer many professional features such as providing multiple lines, call waiting, seeing the identifier, enabling fast and efficient calls. With all these features, multi-line phone systems allow your small business and every size of business to compete for the smooth operation.
What Features Should a VoIP Multi-Line Phone System Include?
After the advantages of using a voIP system, here are some features you should look for when choosing multi-line systems for your small business:
Auto Attendant
With the auto attendant feature, incoming calls can be transferred to extensions and different departments. Thanks to the auto attendant, callers are transferred to the right person who is in line with their wishes and can help them. Thus providing a much faster and more efficient customer service.
Call Waiting
With the call waiting feature, an incoming call can be answered during a call. So that the first call can be put on hold and the second call can be answered. Or the current call can be continued by ignoring the second call.
Conference Calling
With the conference call feature, 3+ people can join a single phone call at the same time and connect with many people in different locations. This feature is a great way to stay connected with the people important to your business.
Call Reporting
Call recordings, which record phone calls in the form of digital audio files, provide many benefits to businesses. It brings convenience in education, quality control and many more.
Caller ID
It allows the caller ID and phone number to be displayed on the screen. So the receiver can decide whether or not to answer the phone based on who is calling.
Speed Dial
Most business phone systems include speed dialing. Thus, when the speed dial keys are adjusted according to the people you want to reach, it is sufficient to press this key. Call phone call occurs automatically.
Voice Mail
In the voice phone feature, the caller can leave a message on the answering machine of the called person, which she/he can listen to whenever she/he wants, when her/his phone cannot be answered.
All these listed are just some of the features to consider when choosing a voIP system. That's why it's so important to choose a multi-line phone system for your small business need. You may want to examine to get a professional business phone system service for your small business and for your every size of business.