VoIP technologies are sending voice, video, or messages over IP. VoIP systems work over the internet or computer networks. VoIP converts voices to digital signals over the internet. You can make free or low-cost calls with VoIP systems, even in international calls.
VoIP technology is one of the most popular communication technologies in recent years and is frequently used globally. Although VoIP technology is generally thought to be used for large businesses, it has many advantages for small businesses. If you are wondering about the Benefits of Voip Phone System for your business, this article is for you.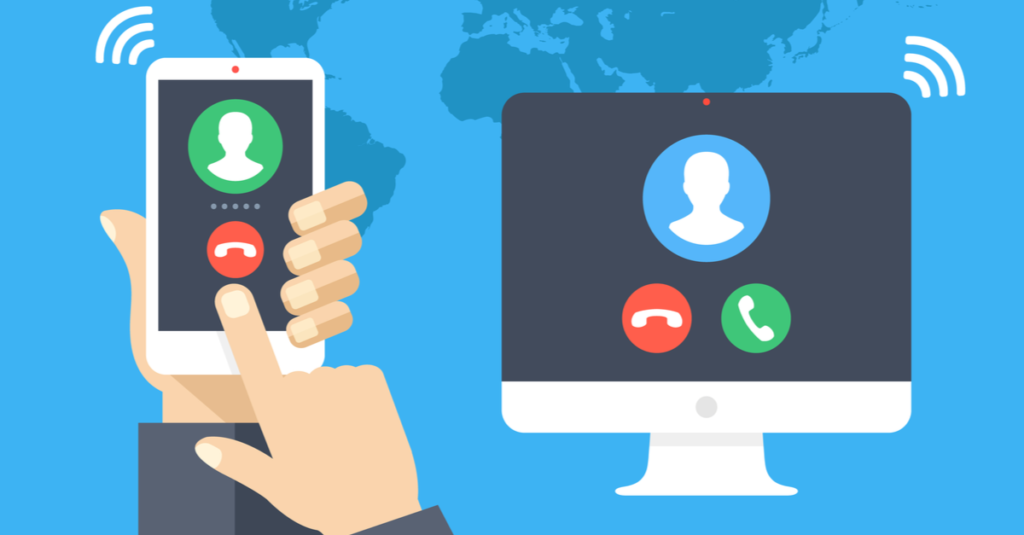 Thinking about VoIP for your business? Contact us and start your 14-day free trial today!
Here are the eight Benefits of VoIP Phone System for businesses:
Lower Cost
VoIP systems use your existing internet connection for your phone calls. In this way, you do not need to use more phone lines. On the other hand, VoIP phones cost much less than traditional landlines. Traditional landlines are charged for every minute of call time, which can be more costly for your company. You can make long-running calls at a lower cost by switching to a VoIP phone system.
In addition, since VoIP phones are an utterly internet-based system, you can make international calls much more quickly. For this reason, making your international calls with your VoIP phone instead of a fixed-line will provide you with a significant cost advantage. In this way, your internet calls can be free, and you can also add the number you will call internally to your system and continue to make free calls. Since the VoIP system is an internet-based cloud system, there is no need to be physically in a country, so you can make calls at low costs by obtaining a virtual switchboard number from the country you want.
Security
VoIP phone systems are more secure than you might imagine. In VoIP systems, cloud systems store your data, so you always have a backup of your data. Your information is protected with multiple layers of security thanks to cloud systems. This way, your data is not breached, and you can always access the data whenever you want. Also, VoIP services have standardized encryption protocols, making your calls and data secure.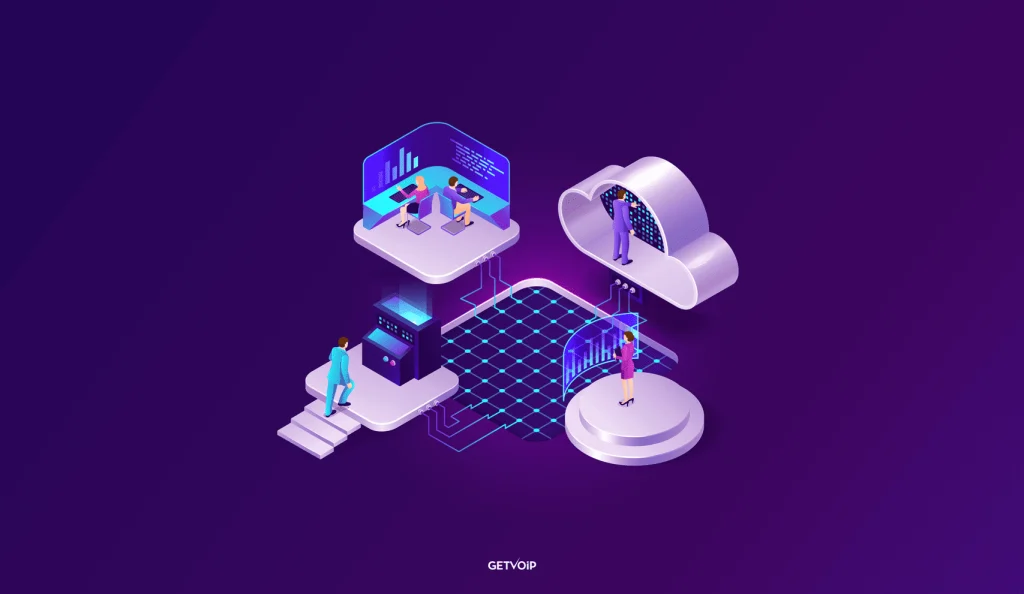 Multi-Functionality
VoIP is not just a technology used to make calls. VoIP services are versatile. Some of the services you can access through VoIP are:
instant messaging
status information
teleconference
video conferencing
voice mail
receive faxes via e-mail
With these features, your employees can continue their work from anywhere. With advanced features, the possibility of any malfunction is reduced. Any problem that may occur is also easier to solve when compared to a traditional analog phone line.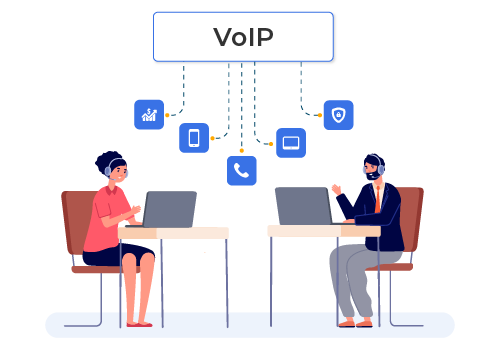 Worldwide Access
You can use the VoIP system anywhere with internet access. You can make calls from multiple devices, including VoIP mobile phones. In this way, you can communicate with your customers or colleagues wherever you are. VoIP offers an excellent opportunity for your employees to work remotely in recent days when remote work has become widespread. You don't need to change your numbers when you relocate your company. The situation is an excellent advantage for your small business.
Increased Productivity
Legacy services and equipment are feature-limiting and complex to equip. Therefore, it isn't easy to integrate into new technologies. VoIP services feature the most advanced voice technology available today. It also offers many features that help you work faster and be more productive. These features make it easier for your managers to follow up. VoIP phones increase the efficiency of your business.
Also, VoIP eliminates the "phone tag." Phone tag leads to reduced customer satisfaction and sales and is a negative for small businesses. The elimination of the phone tag also increases your productivity.

Auto Attendant
With VoIP, you can create answers to simple, frequently asked questions. You can program your auto attendant to serve customers even if they call outside of working hours. You can schedule your working hours and important announcements via VoIP. With auto attendant, you have the advantage of serving your customers at any time of the day.
Unlimited Phone Calls
You can make unlimited calls for your business using VoIP technology. You don't need to pay for a separate landline, as phone calls are routed over an internet connection. You can also call any phone number outside the local dial area. In short, with a VoIP phone, you can make unlimited calls from the home, office, computer, and even your phone at a lower cost than a landline.
Call Quality
Call quality is a factor that directly affects your customer satisfaction. Poor call quality can reduce your customer satisfaction and decrease your sales. VoIP services are very successful in call quality, thanks to developing technologies. It even has better call quality than many traditional analog phone lines.
Some factors determine the call quality of VoIP phones. The main factors are:
Internet connection
VoIP Servers
VoIP phones
SIP phones
Computers
Routers
By improving these factors, you can further enhance the call quality of your VoIP phones.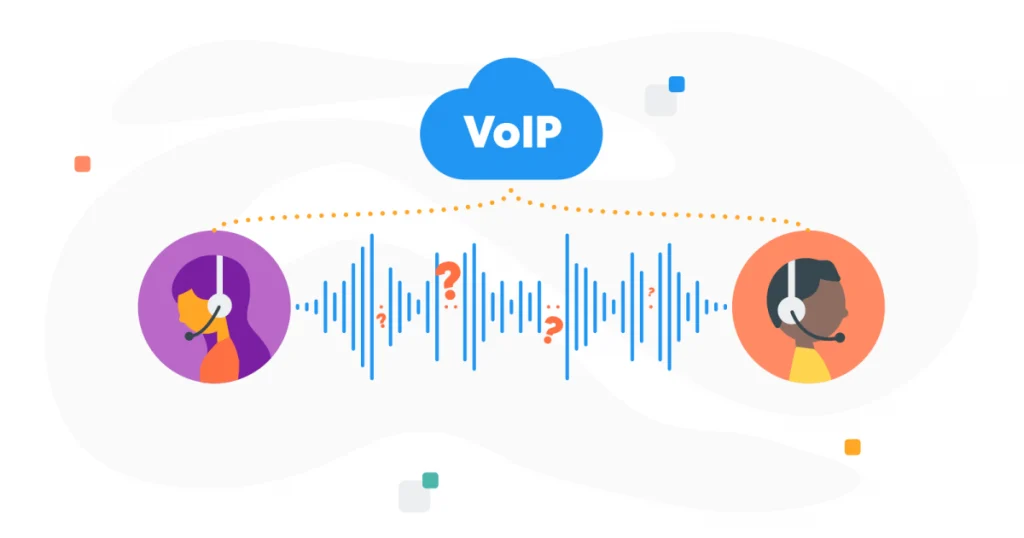 Conclusion
VoIP technology is one of the most popular communication technologies in recent years. VoIP services allow you to make your calls over the internet. Due to its many features, it is a very advantageous technology for small businesses. In this article, you can find eight Benefits of Voip Phone System for your business.
Who Can I Call With VoIP Phones?
You can call any number you want with your VoIP phone. The number you are calling does not need to use a VoIP system. You can easily make conference calls with VoIP phones.
What does SIP mean?
SIP (Session Initiation Protocol) is a protocol used to initiate, manage and terminate multimedia sessions and VoIP phone calls between multiple users. SIP allows calls to connect and securely disconnects when the call is complete. Transmission of audio and video data during the call is also provided by SIP.
What is a virtual number?
Over 77 countries and 3235 area codes are covered by VoIPinger's virtual phone number (DID) service, which includes local, national, mobile and toll-free virtual phone numbers. Our services are delivered via private or public VoIP SIP Trunks, as well as direct PSTN forwarding. Prices start at £3 per amount and go up from there.